Digital signage is a way for car dealers and manufacturers to stay above the competition and increase sales tremendously. By using digital signage, customers can be in the loop about new products and promotions. Digital signage will also provide these customers with the necessary information they need in order to make an informed purchase. The benefits of using digital signage for car dealers and manufacturers are expansive. This article will in detail elaborate on these benefits and how digital signage is a necessity for car dealers. The benefits include:
Advertising New Promotions
Car brands can use digital signage in the cloud to promote their new vehicles. Brands of the available cars at the dealership can introduce buyers to new models that are not yet available for sale or are not at the dealer's shop. These new models can also be cars that are still in production. Whichever way, it's a great medium to inform buyers about new promotions.
Digital signage in the cloud allows businesses to update their digital signage from anywhere in the world, so changing promos and adding new marketing materials becomes easier and cheaper, and can be done remotely.
The competition is rife, which is why new models are manufactured from time to time, but if car manufacturers do not alert the public about their new stocks, it'll affect the publicity of that model and will go ahead to impede sales.
It does not end there – other companies that have car products can advertise their products at the dealership using digital signage. When people purchase a new car, especially if it's their first of a brand, they might be confused about the kind of oil to use or the auto repair shop to visit if it ever develops a fault. Setting digital signage in a dealership will help mechanics easily convert customers, especially when the advertised shop is nearby.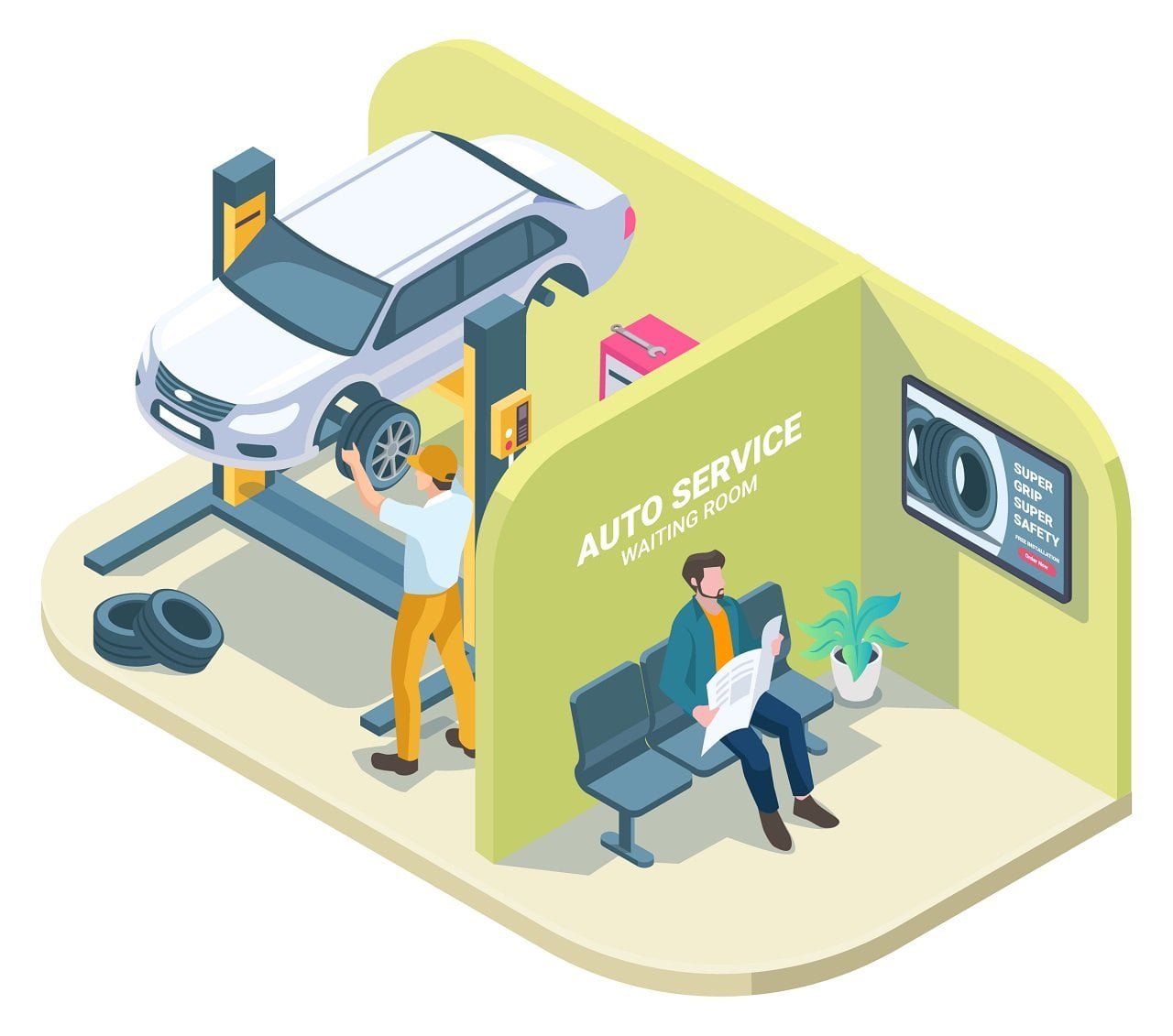 Increase in Sales
Digital signage in the cloud allows you to advertise your new car models fast and easily, giving you enough publicity. It does not matter how aesthetic or efficient a new product is, if potential customers are not informed about the product(s), they are likely not to get enough sales. The more people are aware of your new stocks, the more likely you are to make incredible sales. Digital signage registers your new models in your customers' subconscious minds and it sets an unconscious reminder of your new model in their minds. All you need is to set up your digital signage in industry-related sectors where your old and potential customers can view it.
Display Available Stocks At A Dealership
Customers who enter a new dealership to purchase a car may sometimes not have a specific car in mind. In a bid not to seem clueless, most of them just browse the garage and go back, repeating that cycle until they finally get a good car. Well, with digital signage in the cloud, you can save your customers' time and make more sales by displaying available cars, alongside its features and uniqueness. This will enable you to share your whole inventory with your customers. All you need is to set up a TV in your reception and connect it to your digital signage in the cloud.
Waiting Area Infotainment
You can also use it for infotainment to entertain your customers as they wait. Fun facts about cars can be displayed to keep customers busy. During their wait, important details, information, and rules on driving can also be displayed in order to educate the driver.
Free SignageTube Account
Sign up for your account below to see how cloud-based digital signage can help your business, organization or facility.