How does it work?
You are probably new to this signage thing. Let us explain what you need in order to get your SignageTube Channel up and running.
Step 1
Sign Up And Log On
Starting up with SignageTube is easier than a breeze. Create your unique SignageTube account and receive your access details within a minute. Log in to the SignageTube website or use your phone to browse the mobile application. Get started with a full one-month free trial to explore the capabilities!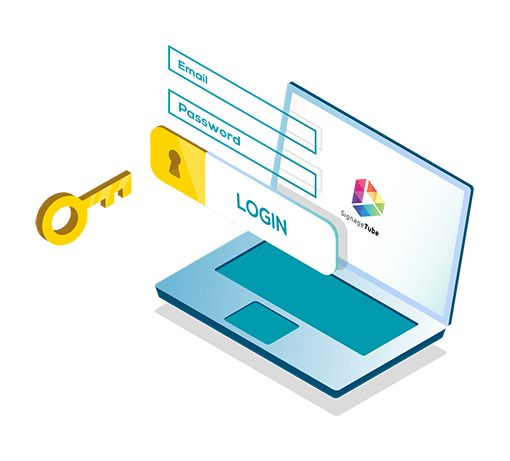 Step 2
Add Sites And Players
SignageTube allows you to add as many players and sites as you wish to at any given site or shop. Log in to the SignageTube web application and select the number of sites and players you'd like to add. You can have multiple screens or players at any shop or site, or set up multiple sites and manage the players, linked to it remotely.
Create unique names for your sites to keep track of them, e.g. '5th Avenue' or 'Avenue des Champs Elysées'. Keep players' names short and straight to the point to avoid confusion, e.g. 'Entrance screen' or 'Window screen.'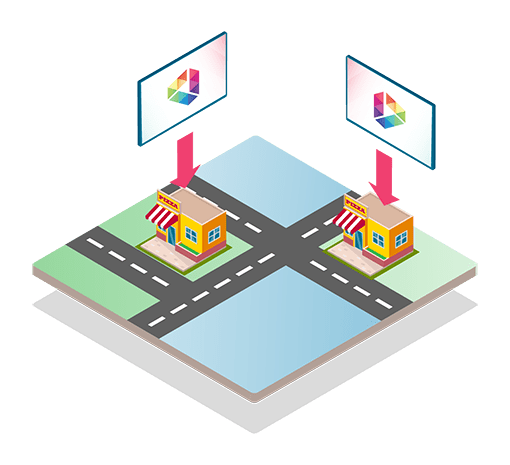 Ready to share your digital adverts with the world? Create and upload your presentations and videos to SignageTube, or use our extensive library to start out. As soon as the upload has been completed and your files are ready, you will receive an automatic alert.
Personalize and customize your channels by creating playlists and add your presentations, videos, and commercials to them. You can choose any template from the SignageTube presentation library or come up with your own!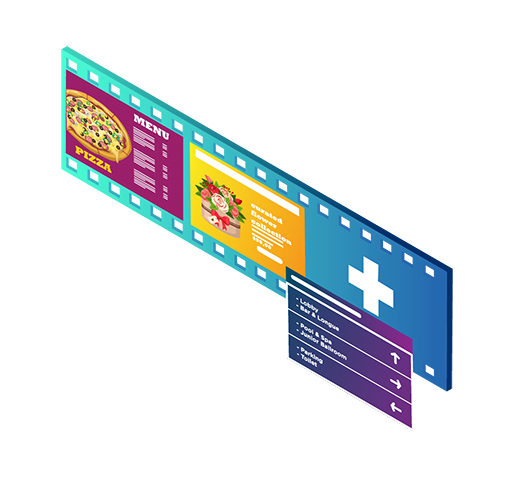 Step 4
Schedule Playlists
SignageTube allows you to play playlists with your commercials, videos, and presentations anytime, anywhere. Use our simple, no-hassle scheduling wizard to select the date and time you want your playlist to play on a selected remote player and choose a location.
You can do individual player assignments or assign a playlist to a whole group of players. Want your ad to play at the same time on all of our remote screens? Assign a playlist to all of your linked players at once!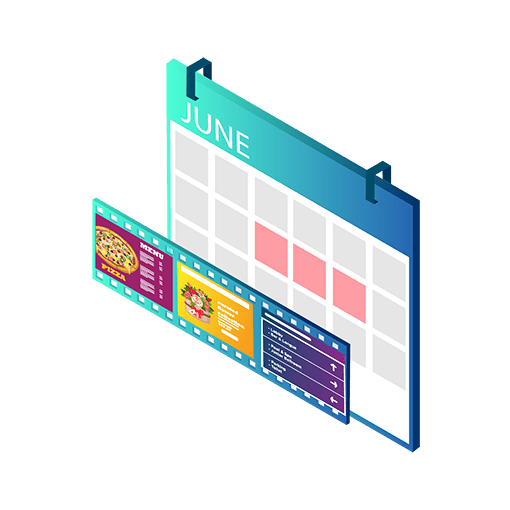 Step 5
Connect Player and Television
With SignageTube, you don't need to be a hardware expert to take advantage of our platform's capabilities. Simply add any device such as a computer, tablet or a smartphone to your television or computer screen. You will need to install our Windows or Android SignageTube app on the device you're using and connect the app to your SignageTube account.
Or why not without a computing device? Install our SignageTube app directly on your Smart TV (not all Smart TVs are running the native open Android operating system).
Once you have identified your player via the app, the file synchronization will begin. Once synchronized, the playback of the files will start in a loop.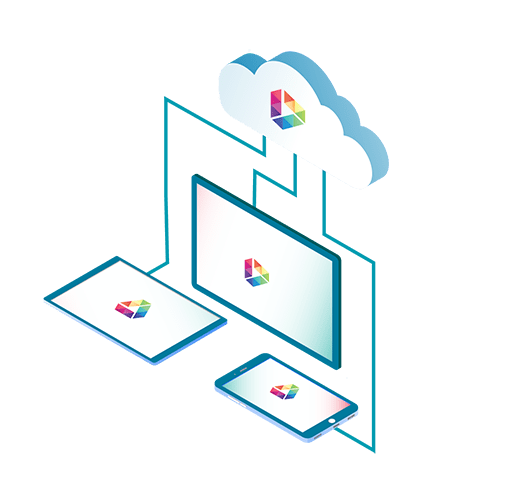 Step 6
File Synchronization
SignageTube synchronizes your files for you – no need to spend time or resources to familiarize yourself with complex interfaces or hardware. The SignageTube app will automatically connect to the SignageTube server and download your files for easy, safe storage. Because it's entirely cloud-based, there's no need to download or store anything.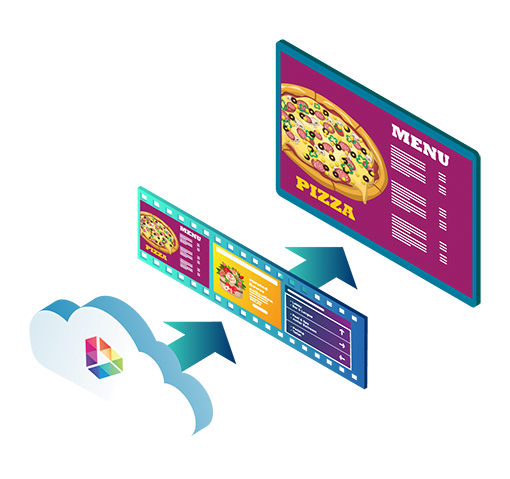 Want to see how your campaign is doing? Get a live preview by logging into the SignageTube app and see what is currently played on any or all of your remote screens.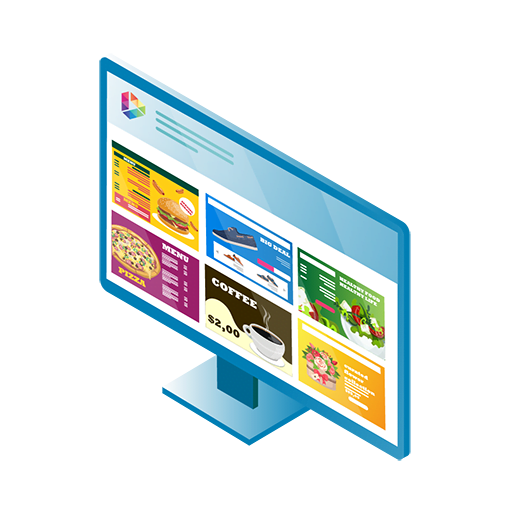 Step 8
Alerts and Logging
As an administrator, you get a wealth of fantastic tools to monitor, manage and tweak your SignageTube digital signage network. The SignageTube app is your digital hub: log in to see how your campaign is doing and what needs to be done to improve it. Monitor errors and glitches in real-time, or opt-in to receive live alerts and events via email.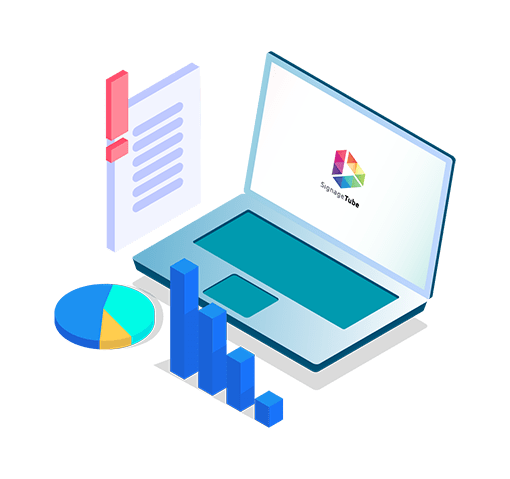 SignageTube was designed to make your customers happier and happy customers translate into larger revenues. With SignageTube, you can easily inform your clients of any changes, promotions and limited-time offers. Perfect for any client-centred industry, SignageTube makes education, inspiring and enticing your customers easier than a breeze!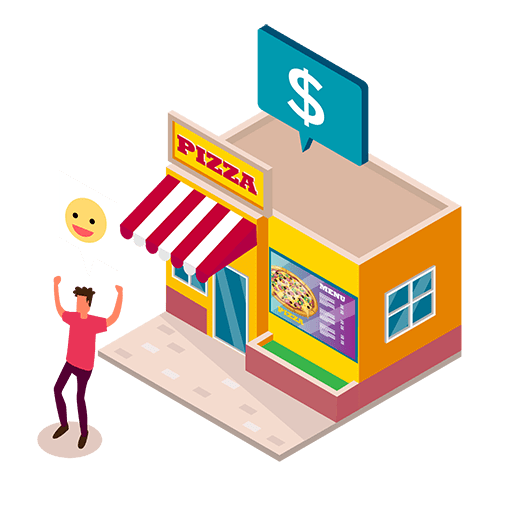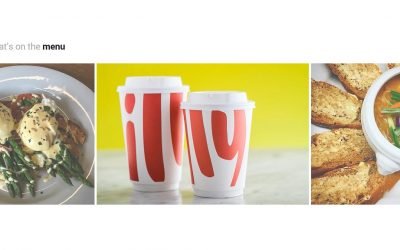 In today's fast-paced and digital world, staying ahead of the curve is crucial for businesses and organizations of all kinds. One powerful tool that has emerged as a game-changer is digital signage screens. These dynamic displays offer a wide range of benefits and...
Free Digital Signage
Sign up and get a lifetime free account