MAKING
YOUR BRAND
VISIBLE
Broadcast your message to remote screens to push your brand & messages! Cloud-based Digital Signage Software with scheduled playlists of multi media files on your information or advertising screens.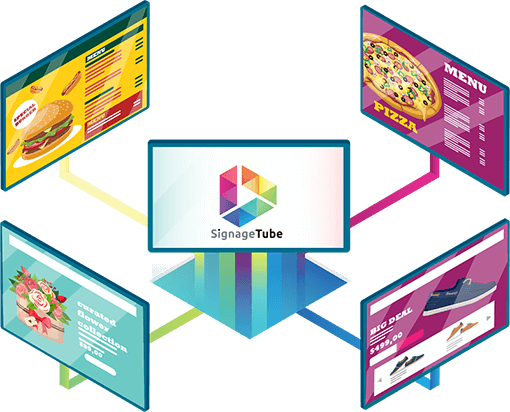 Create playlist with your multi media files like presentations and videos.

Schedule when and where you want to playback the playlist.

Works for multiple sites and multiple users.
Send out playlist assignments at once to a group of players, or to a group of sites.
Upload from your desktop. We take care of distribution to the displays.

Free professional templates included. Edit and show!
Watch
What Is SignageTube Digital Signage Software?
Pricing
Digital Signage Software
Plans & Pricing
$

7.99
per month
per device
when paid annually
€

7.99
per month
per device
when paid annually
£

7.99
per month
per device
when paid annually
$

9.99
per month
per device

Playlist Management
Digital Signage From Every Desktop
Create Playlists
Start with a new playlist and add multi media files to it. Use presentations and videos.
Playlist Assignments
Use a calendar and plan your playlists for playback on screens.

Keep the Overview
See live what is displayed on your remote digital signage screens. A must for every digital signage operator. Instant feedback.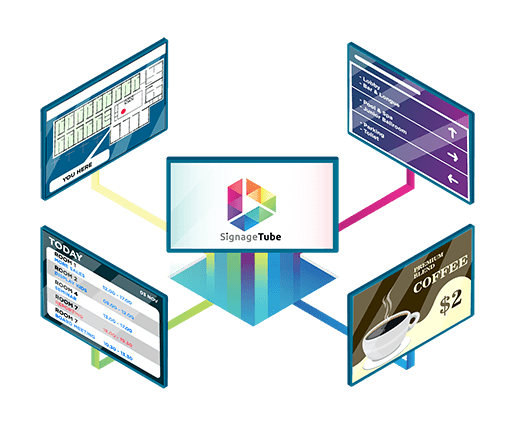 24/7 Award Winning Support
We are with you every step of your journey. Our online support personnel make sure that your experience remains a smooth and enjoyable one.
Free Digital Signage
We are confident that we provide you with one of the best digital signage you can find anywhere on the web. With this, we are offering a completely free account of our SignageTube software.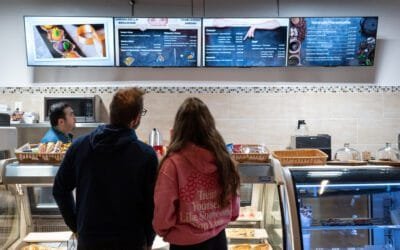 In this case study, we look at how our client, Louza Pastry, uses SignageTube for their restaurant digital signage menu. Our thanks to Louza's founder, Eman, for sharing his story with us. Here are the questions we asked, and Eman's answers. About You - Tell us a bit...
Free Digital Signage
Sign up and get a lifetime free account