What is digital signage? If you've been at the airport, roamed the hallways of a hotel or stopped at a gas station in the past week, chances are you've already engaged with at least one type of digital signage. Digital displays have enjoyed tremendous popularity in recent years and have rightfully earned their place in hotels and restaurants, waiting areas, grocery stores and businesses of all shapes and sizes.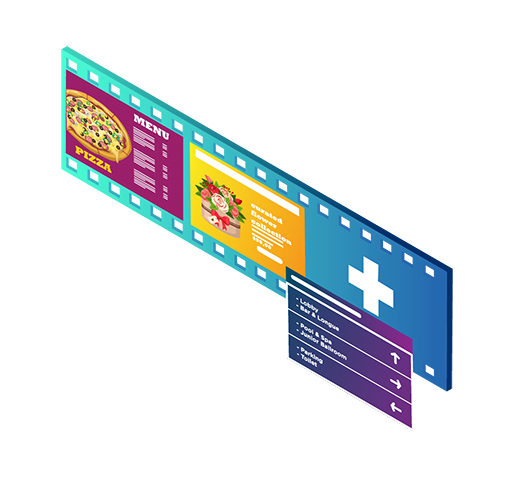 What is Digital Signage? A Definition
The formal definition of digital signage is a centrally controlled content distribution platform. "Content" can refer to anything that is designed and shown on the remote screens or displays – text or videos, infographics, animations, audio, and more. Simply put, digital signage allows businesses to manage their content on one or multiple screens and helps them offer a more engaging experience to their customers or visitors.
Digital signage can be used across all customer touchpoints which makes its application virtually endless. At SignageTube, we use digital signage to help hospitals educate their patients about the range of healthcare services they offer, restaurants to display their menus with up-to-date pricing and specials, museums to reduce crowding and make finding visitors' way inside the hallways easier.
What Hardware is Needed for Digital Signage?
Normally, digital signage, also known as dynamic signage, consists of a computer or a playback device, connected to one or more large digital screens, such as an LCD or a plasma display. These can be used in grocery or department stores, libraries, office buildings, hospitals, and medical facilities, airports and stations, banks, and any public venues that see an influx of visitors on a daily basis. By connecting the display to the computer, businesses can update the data in the screen in real-time and data transmission and storage happens via compression, which minimizes file sizes.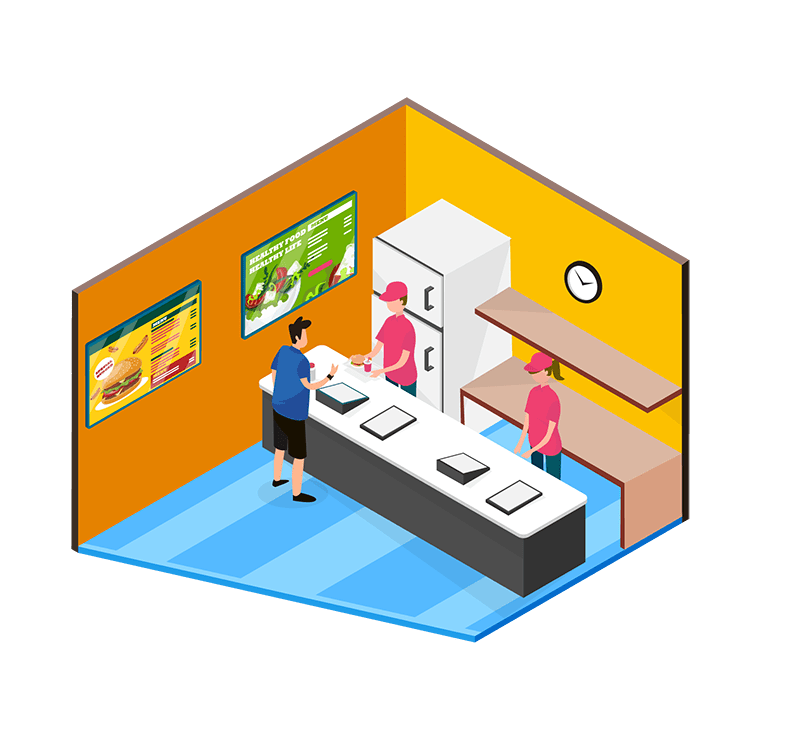 Video display screens are perhaps the most common type of digital signage. These are TVs and remote screens which display information through animations, graphics, and text, engaging and enticing customers around the globe. Interactive digital signage, on the other hand, allows visitors to engage with the digital signs and choose options, enter information or control the content they see. Wayfinding digital signage makes static maps obsolete as they provide custom directions and provide business owners with the opportunity to revise and update information whenever they wish to do so.
What is the Advantage of Digital Signage?
Now that you know what digital signage is, understanding its advantages comes naturally. Digital signs can be updated in real-time and remotely which minimizes expenses. Because they require no paper or paint, they're also more environmentally friendly. What's more, digital content is proven to be more engaging than physical signs – the displays can adapt to the audience or the context, enhance the experience by including animations, or deliver targeted messages to specific locations at particular times. All of these contribute to digital signage's higher return on investment, making it a must-have for the savvy business owner.
Sign up for a free SignageTube account and try it out.
Free SignageTube Account
Sign up for your account below to see how cloud-based digital signage can help your business, organization or facility.