Technology has upgraded, and it is constantly helping business owners accomplish more in the process. Using USB sticks and a TV screen to display contents for your business has so many limitations. Digital signage in the cloud provides for a better and more convenient way to display contents for your business in any location.
The problems of using a USB stick include:
Needs Manual Operation
Using a USB memory stick truncates the whole idea of easy advertising. A business that wants to display new promotions, ads, and important information to both customers and employees would have a tough time using digital signage if they employ the USB stick technique. Modern technology has made it possible for people to execute assignments without actually having to use their hands to manually perform certain tasks. For users who still depend on USB sticks, this is not the case. USB sticks need to be manually inserted into the smart TV responsible for displaying the content.
An employee is constantly needed to plug in the USB stick before images or videos can be displayed on the designated screen. With real digital signage in the cloud, employees can upload content without having any sort of physical contact with the TV.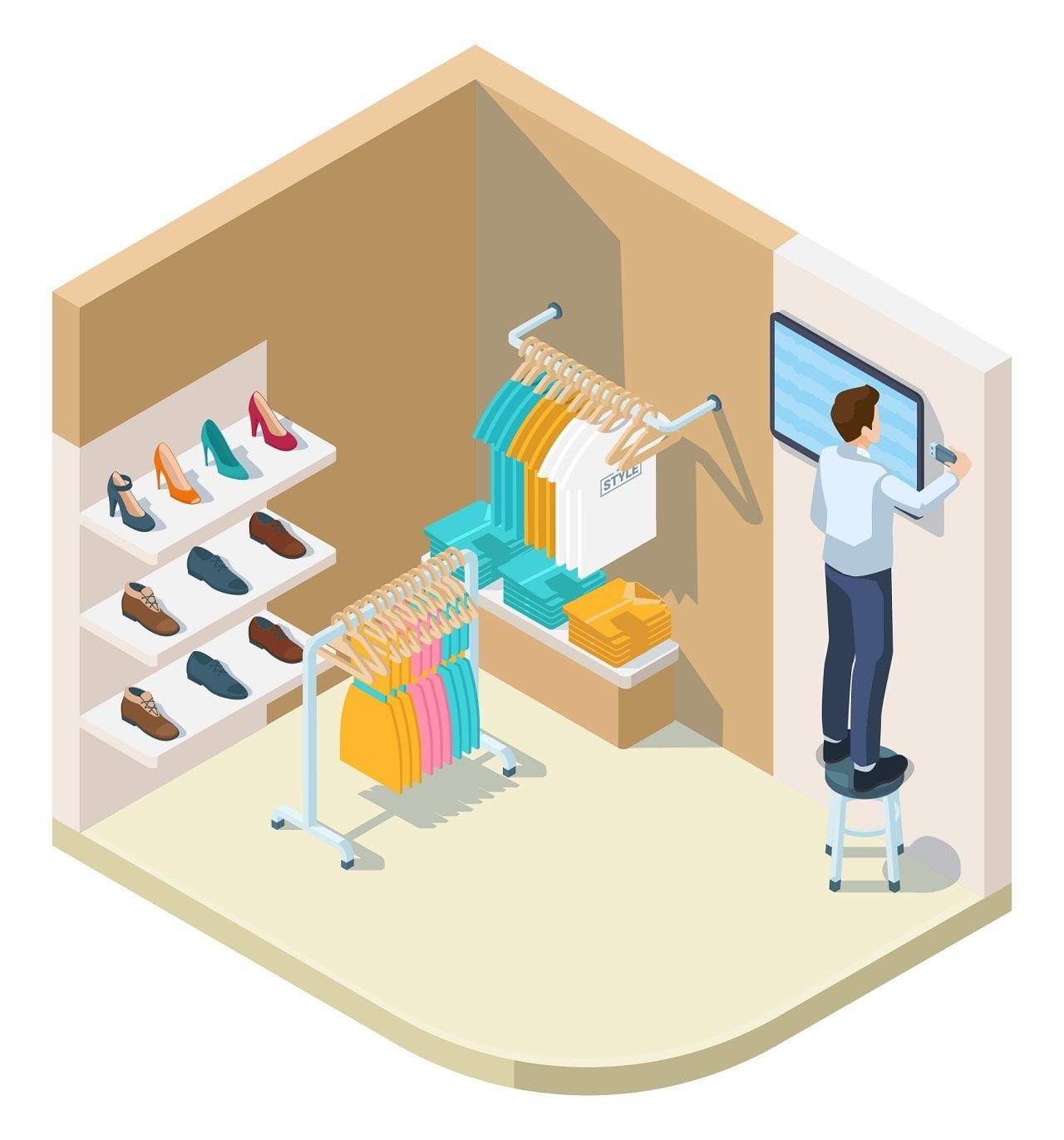 Non-Remote
USB sticks do not support remote execution of displaying digital signage contents. An employee is always present to make changes to the contents being displayed. In the case that the screen is not in the same location as the business, the employee is laden with the task of driving down to the location in order to change the content. Some businesses display numerous contents on a daily base, and an old technology of this sort would mean that an employee would always have to be in physical contact with the screen.
This is not the case when it comes to digital signage in the cloud. By using PowerPoint, you can make a good promotional content from anywhere in the world and upload it directly to your digital screen. It will save you the time and other resources needed to physically change your promotional/advertisement contents. By using digital signage in the cloud, you or any member of your team can upload as much content of digital signage in a day; no restrictions, no limitations.
It Leads to Underutilized Digital Signage Strategies
USB sticks consume a ton of time, thus limiting how well digital signage can be utilized. For example, if your restaurant uses a USB stick and a smart TV, it will be impossible to draft new menus for different meals of the day and still find time to upload these contents on your screen. This will consume a lot of time that would have gone into other productive activities. With digital signage in the cloud, you can upload menus at any time and easily change content on your digital board. It is easier to implement decisions with digital signage in the cloud.
It Does not Alert you when your Content Stops Playing
When your business uses a USB stick and a smart TV, there is no automated way you'd know if your content has stopped playing due to an error. In the case that the TV is not facing you or any employee, you'd have to constantly check the screen. Your content might stop just immediately after plugging the USB stick in, and all that your customers and passersby are watching is a black or stagnant TV screen that makes no sense.
Digital signage in the cloud, with the help of proof-of-play, shows you any error that might have occurred whilst your content was being displayed. Digital signage in the cloud also allows you to track your digital board in real-time, so in case an error occurs, you would be able to take action quickly. Use your SignageTube control panel in any internet browser, and take actions like restart or reboot.
Free SignageTube Account
Sign up for your account below to see how cloud-based digital signage can help your business, organization or facility.