Many business owners often think that the digital signage in the cloud is just another fad that will come and go, but really, it is an innovative technology that has come to stay. So many reasons account for the ubiquity of the digital signage in the cloud billboards today – from affordability and reliability to the adaptable and easy-to-use software that are used to run them, franchise restaurant and shop owners are increasingly applying this adaptable technology as an attractive option for connecting with their clientele and attracting more customers. However, franchise owners who have yet to switch to this amazing technology may often find themselves wondering: What specific advantages come with utilizing digital signage in the cloud technology that traditional billboards do not have?
Today, the business world is replete with digital signage technology, and any franchisee who is still not utilizing digital signage in the cloud service for business might find it quite difficult to attract the attention of new customers or keep the existing ones. The merits of investing in these bright, attractive and interactive displays far outweigh those of regular, static signs, especially for multi-location businesses like franchise stores and restaurants.
How Digital Signage in the Cloud Benefits Franchises
By application, the advantages of implementing a digital signage solution by franchises and expanding businesses are colossal. Consider the following benefits of digital signage in the cloud solutions in franchising environments.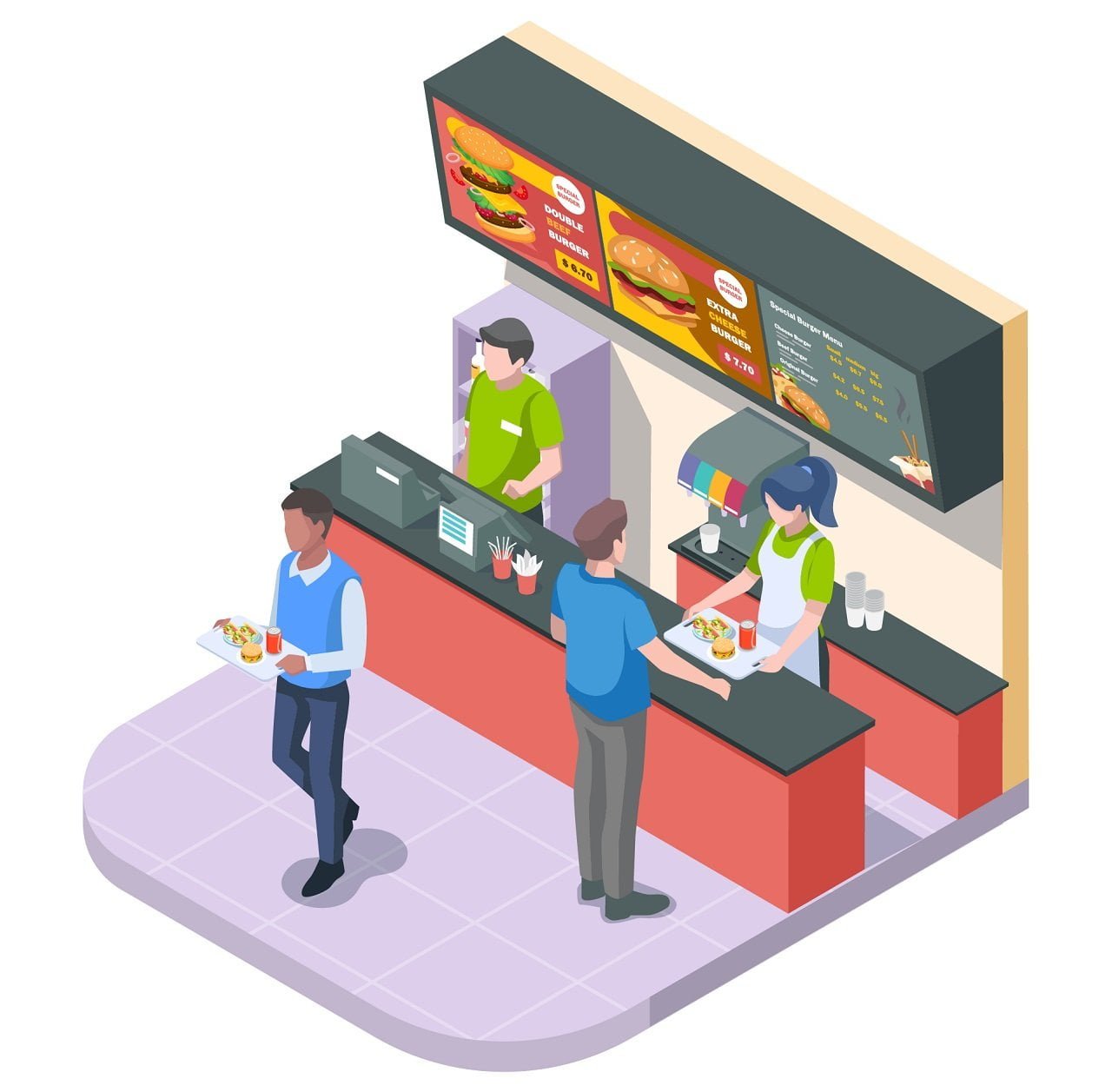 Saves Cost and Time
To start with, the biggest brands and largest franchises around the world are often located across different regions, and each of these outlets have several displays, so, instead of having to invest in separate boards and signs which obviously increases the advertising and marketing costs, a centralized digital signage in the cloud solution takes care of every store and signage as long as they are connected to the network. Investing in digital signage in the cloud technology means you get to spend less on printing signs that soon become outdated. That's not all; deploying a single digital signage platform that manages the content on thousands of screens also saves time. That means no more worrying about printing myriads of individual signs and shipping them to individual stores all over the country and across the globe.
Centrally Managed in the Cloud for Branding Consistency
Digital signage in the cloud platforms enable all content to be centralized and managed efficiently by a user-friendly control accessible from any location. Hence, managing digital signage for multiple franchise locations from a cloud-based platform removes the responsibility from each franchisee and helps maintain branding consistency across every locations. That means, regardless of the location, the message across every entire franchise stores is the same and can be deployed in a matter of minutes. Furthermore, since the signage is controlled by a cloud-based back-end software, that means the displays are equipped and updated with the latest enhancements.
​
Easier and More Flexible Content Management
Digital signage in the cloud platforms do not only offer greater control of the franchise's content, they also enhance quicker and regular updating of the videos, animations and pictures library unlike in traditional signs. The software also allows you to develop and update playlists and libraries of your multimedia content which can be scheduled to play as frequently as you want.
Furthermore, each franchisee can also be granted some level of autonomy. With the cloud-based service, they can log in, arrange, and schedule playlists with pre-approved content; or select approved, localized content that are tailored for their own customers. Also, they can rightly handpick the content to fit in the time of day and season to captivate their customers.
In summary, digital signage in the cloud is a great choice of investment for franchises and expanding businesses as the advantages are numerous. Not only does it save money on traditional advertising costs while winning you more customers at the same time, but it also enhances the maintenance of a consistent brand message from one centralized web-based platform.
Free SignageTube Account
Sign up for your account below to see how cloud-based digital signage can help your business, organization or facility.