The navigation technology which we know as Global Positioning System or, in short, GPS has solved most of our location and outdoor-related problems. If you are searching for a product and want to buy something from a nearby store, then you can always open the Maps on your phone to find out where the store or place is located. You can also ask for the directions on the map, and if you are driving or walking, the map will guide you through the path according to the options you have selected.
But in case you are inspecting for a way in an indoor space, then the GPS system will most likely cannot help you because no matter how fascinating the technology is, it also has its limitations. But there needs to be a solution for every problem, right? And that is exactly where digital wayfinding technology and the wayfinder signs come to the rescue.
Starting from malls and retail stores to aviation business, digital wayfinding technology and the wayfinder signs can benefit the company and business from their physical locations. This article will discuss multiple methods regarding digital wayfinding technology and the wayfinder signs that will benefit the customers and help the business to grow.
Different ways Digital Wayfinding Technology and the Wayfinder Signs improves the Consumer Experience
The digital wayfinding technology utilizes indoor mapping technology software to produce interactive and accurate maps of specific locations. These indoor maps can be used by the consumers to find out what they are looking for or which direction they need to take to reach their destination.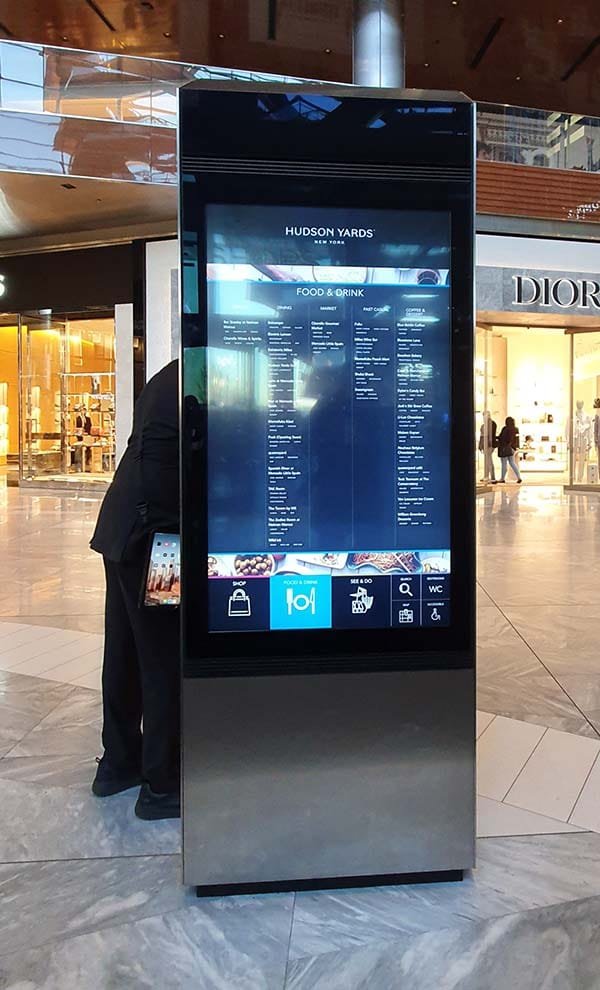 The majority of the wayfinder signs can be seen in different locations where foot traffic is relatively very high such as airports, malls, museums, theme parks and university campuses. These digital signs are used all over the world to help the consumers and guide them to their destined locations which otherwise people find hard to navigate.
There are few options available to integrate the wayfinding signs and technology into a customer's journey. For example, you can create a custom build web app that can be used to give necessary information to the customers, which can be availed by using their smartphones, and the information they will receive will be in real-time.
Another option is to install digital wayfinder signage and interactive kiosks in separate locations, and these devices will also help in increasing the customer touchpoints with the company and its brands. But always remember that the main aim of an interactive kiosk and digital wayfinder signage is to easily provide customers with directions and relative information that will, in turn, help the company or business to enhance the customer satisfaction level and visitor experience level. Here is how digital wayfinder signs increase and improve the customer experience for companies or businesses:
Increased Customer Engagement
If a company increases their brand awareness and interaction with their target audiences and customers, the more likely the customers will connect with them. The interactive wayfinding signs help customers to pinpoint their own location and guide them through the unfamiliar space to reach their destination and familiarize themselves with the whole area. Another fact is that the wayfinding signs also encourage the customers to discover and explore new places which eventually they would have missed otherwise.
To close a sale, customer interaction is also very important, especially with every interaction with the customer is an opportunity to sell the products and services or promote them at least. You can add company logos, marketing assets and promotions to your digital signage. Digital wayfinding not only increases the chance for customers to buy products but also encourages them to find out what they are searching for (and buy the additional product simultaneously).
When customers are able to achieve what they want, they become relieved and stressed free which in turn encourages the customers to spend more time and money in the establishment. Moreover, if you integrate the map in your website or social media platform, then the engagement percentage for the company will significantly increase even if the customers have yet to visit the store or place. If they know the location beforehand, then the customers will be ready to make their purchase as soon as they reach the location.
Attracting more Customers
When a company can provide their customers with special experiences, then the customers are more likely to be attracted to the shop. If a company can design the wayfinding signs in such a way that it addresses the customers needs and simultaneously provides lots of required information, then the customers will keep coming back to experience the better facilities provided by your company.
The indoor mapping facility makes things a lot easier for the customers. With indoor maps, customers can be assured while they are trying to run a quick errand or browsing leisurely. Some companies offer personalized promo codes and discounts to the customers who can access the interactive maps using their smartphones to generate more engagement. If the company is able to provide fine customer service, then the customers are more likely to return and buy from the same company rather than choosing any other similar establishment.
Personalized and Customized Service
Digital wayfinder signs create an opportunity for the company to directly interact with a customer and offer them a personalized service and other unique moments that are otherwise impossible to grasp.
In a static advertisement or display board, every customer gets the same information, which is good but giving the customers personalized and customized service is a far better option if you want to retain these customers for a long time. Everyone wants to feel special and wants to be treated like they are special, therefore by providing personalized services to your customers, they will prefer your products and services because of the better treatment they are receiving from your company.
Assisted Navigation
Finding out the relevant information from the kiosks, web directories, and social media pages can sometimes consume a lot of time which is totally unnecessary. Therefore, if the customers are unable to access good wayfinding signs, then the overall customer experience becomes unsatisfactory, which negatively affects your company's revenue, overall customer experience and foot traffic. But with assisted navigation, all of these problems can be easily avoided.
With digital and interactive wayfinding signs, a lot can be done and achieved, which will positively affect the business of your company. If you are interested in gaining more consumers, foot traffic and revenue, then installing wayfinding signs would be a good idea.
Start your own Digital Signage
Free SignageTube Account
Sign up for your account below to see how cloud-based digital signage can help your business, organization or facility.