Thanks to the digital evolution and the introduction of online shopping, electronic retailers around the globe are noticing a significant decrease in foot traffic. However, most customers still enjoy the experience of going shopping. By embracing technology such as digital signage retailers can greatly enhance their customers' experience and enjoy higher brand awareness and revenues. But how exactly can your business benefit from using retail digital signage?
Attention-Grabbing Displays with Retail Digital Signage
A study by KPMG, Indiana University and Point of Purchasing Advertising International (POPAI) found that people are 5-10 times more likely to notice a dynamic display, compared to static media, such as a poster, and 2-5 times more likely to remember the message.
Digital signs linger in your customers' minds, encouraging them to turn into loyal clients. What's more, we are naturally drawn to dynamic pictures and motion. A survey found that 8 out of 10 customers admitted to entering a store just because a digital sign had piqued their interest.
The best way to increase that faltering foot traffic to your retail store? Put a digital sign up! Retail digital signage allows you to combine images, informative content or PowerPoint presentations with audio for even more attention-grabbing displays.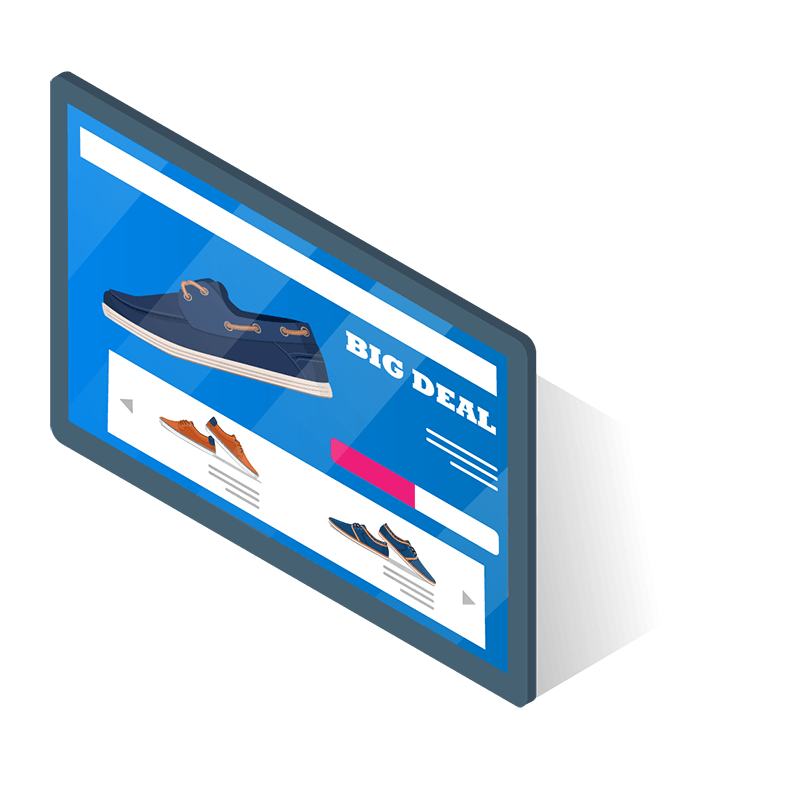 Increased brand awareness
Retail digital signage not only helps you attract and entice your customers but also reflects on your business. Being in-the-loop with recent technological advancements can greatly strengthen your brand, contributing to increased sales and customer retention.
Digital signage also helps you convey a more cohesive and consistent representation of your brand. Because of its flexibility, you can display more content than on printed posters or other types of advertisements. Use digital signage to inform and educate your customers about the different products and solutions you provide and stay on top of the competition.
Boost in impulse purchases
One of the greatest benefits retail digital signage has to offer to retailers is a dramatic increase in impulse purchases. Having a dynamic sign in your store makes your customers more likely to enter and once they're inside – more likely to purchase something they normally wouldn't. Instantly updated, vibrant displays entice people to make impulse purchases, allowing you to effective cross-merchandise throughout your store.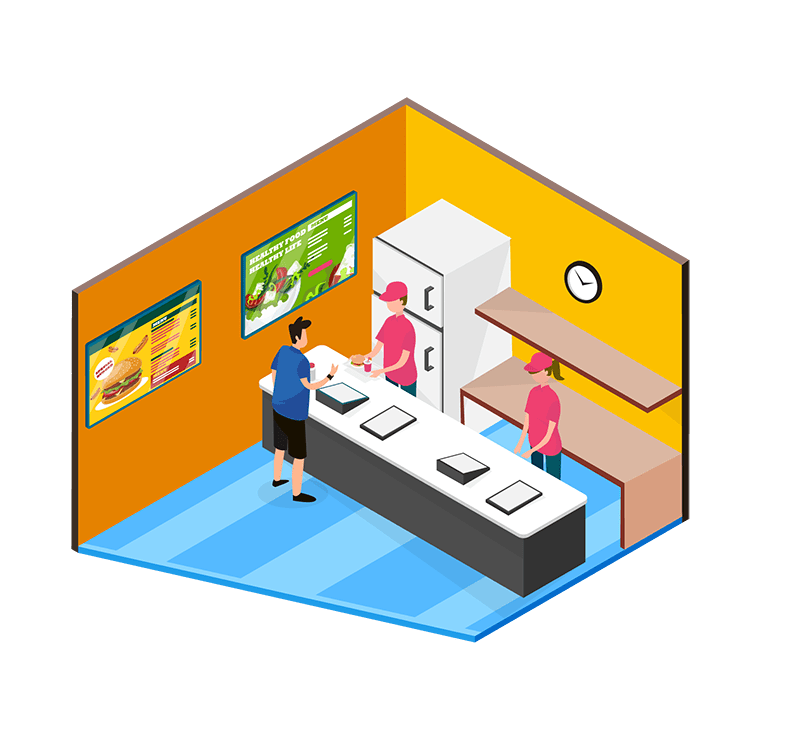 Decreased perceived wait times with retail digital signage
Nobody likes to wait. Perceived wait times are the cornerstone of customer experience: if your clients feel like they're attended to and everything within your store runs smoothly without wasting their time, they're far more likely to return. Of course, more often than not you can't do much about how long the wait time is but with the help of digital signage, you can change your clients' perception of it.
Because retail digital signage is so interactive and enticing, they can help your customers pass the time while they wait in line. A series of Bank of America studies showed that people who wait in line for more than 3 minutes tend to grossly overestimate the actual wait time: however, when a TV was installed at the location, the degree of overestimation dropped from 32% to 15%!
Sign up for a free SignageTube account and try it out.
Free SignageTube Account
Sign up for your account below to see how cloud-based digital signage can help your business, organization or facility.