What makes your customers choose one restaurant over the other, one dish over another? An increasing number of restaurants are implementing digital signage to inform, educate and entice their customers, realizing greater profits, brand awareness, and other benefits in the process. In today's highly digital era, customers are looking for creativity and digital menus are a great way to reap the benefits of digital signage while also helping your brand stand out from the competition.
One of the reasons why restaurant owners should consider implementing digital signage is the greatly reduced costs. Updating digital menus and boards is significantly cheaper than printing out new menus every time there's a change in your specials. You can also display more information on a digital screen without straining your visitors' eyes. More information on a menu means more chances to entice your customers with an exciting offering or a special which will greatly increase your profit margins.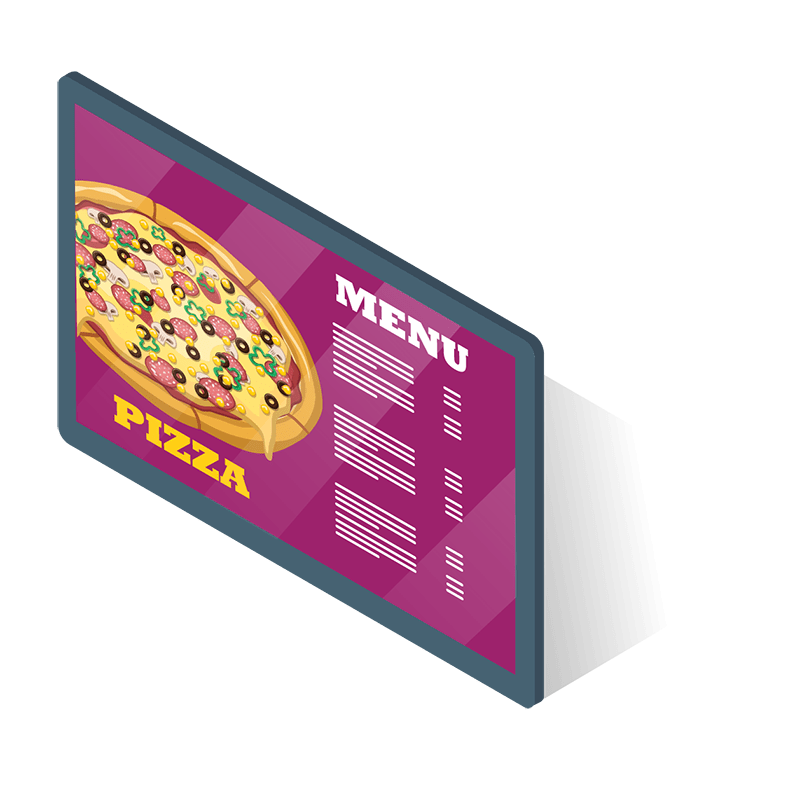 Digital signage is also a fantastic way to upsell inside your restaurant. Just when your customers are about to make a purchase, remind them of any incentives or deals with specific products or highlight your special offers to encourage more impulsive buys.
Digital menus and boards also allow for easier and more seamless communication between your restaurant and its customers. In turn, this can have a profound effect on customer experience. Digital signage promotes efficiency in the industry and ensures the right information reaches the right person at the right time. You can market, advertise or even share customized menus and information, such as nutritional or allergen information about the meals you offer. With digital signage, you can also schedule particular content to be released at a specific time and place to reach a subset of your target audience.
A growing body of evidence suggests that digital signage can also reduce perceived wait times. No one likes to be stuck in line. Digital displays give your customers something to look at while they wait in a queue – the more relevant and interesting the content is, the more effectively this approach works. Restaurant owners can get as creative with their digital signage displays as they want – consider displaying waiting time which enhances customers' sense of control. This is also a great way to educate them about any promotions or specials you're currently running.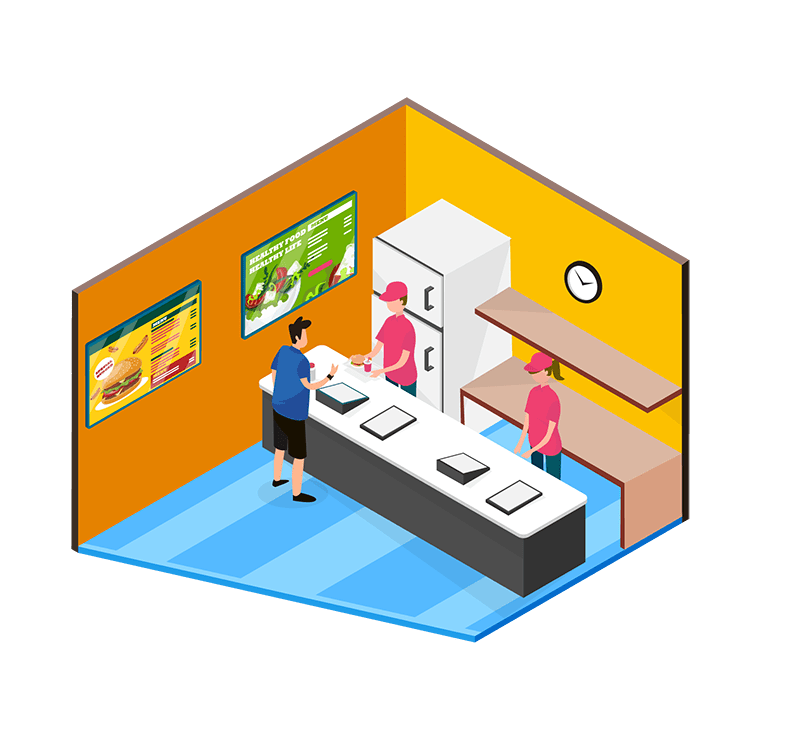 Last but certainly not least, digital signage is a fantastic way to achieve brand consistency. If you have a chain of businesses in different locations, digital signage can help you ensure all locations are up-to-date with digital menus and boards. If you're running a small or family-owned restaurant, digital signage can help you add flavor and color to your place of business. Digital displays add personality and individuality to your restaurant. You can alternate displaying menus and specials with brief and creative introductions of your staff and their menu recommendations. Share interesting facts about the farms or vendors you work with and showcase your personality with the help of digital signage.
Sign up for a free SignageTube account and try it out.
Free SignageTube Account
Sign up for your account below to see how cloud-based digital signage can help your business, organization or facility.