In this case study, we look at how our client, Louza Pastry, uses SignageTube for their restaurant digital signage menu. Our thanks to Louza's founder, Eman, for sharing his story with us.
Here are the questions we asked, and Eman's answers.
About You – Tell us a bit about your company or organization and what you do.
​Eman: I'm a pastry brand owner. A pastry-making chef, and an artist in the kitchen. I love creativity in pastry and always try and do unique recipes.

I started in the year 2020, intending to spread sweetness around. We have been striving to serve the hospitality sector with premium quality, perfect taste, and absolute love ever since. Our core specialty is to prepare Mediterranean and Western fresh sweets products and preserve the Middle East's traditional taste by promoting it around the globe. We aim to be the number one choice for sweet treats in the hospitality sector and catering services. My products are shippable, so I'm selling some of my products on Amazon US, Amazon CA, ETSY, eBay, and delivery applications such as UberEat, and DoorDash. And I have 2 own online stores under my website.

In November 2022, I opened my first Pastry and Coffee shop in heart of Montreal in the Saint-Laurent area where the partnership with SignageTube begins.
The Problem – Can you describe for us the problem you were trying to solve that led you to our software?
Eman: I was looking for a solution that is easy to use to keep my menu up to date.

My coffee shop is located in a business office building where employees around want to have new items every day/week. Changing the menu from time to time on screens is not an easy thing to do. The option I had was updating images on flash memory, but this doesn't work with PowerPoint files. Images files will be an ugly show. The other option was to purchase HDMI KVM and connect them to a computer which will cost more than 10 times of SignageTube price.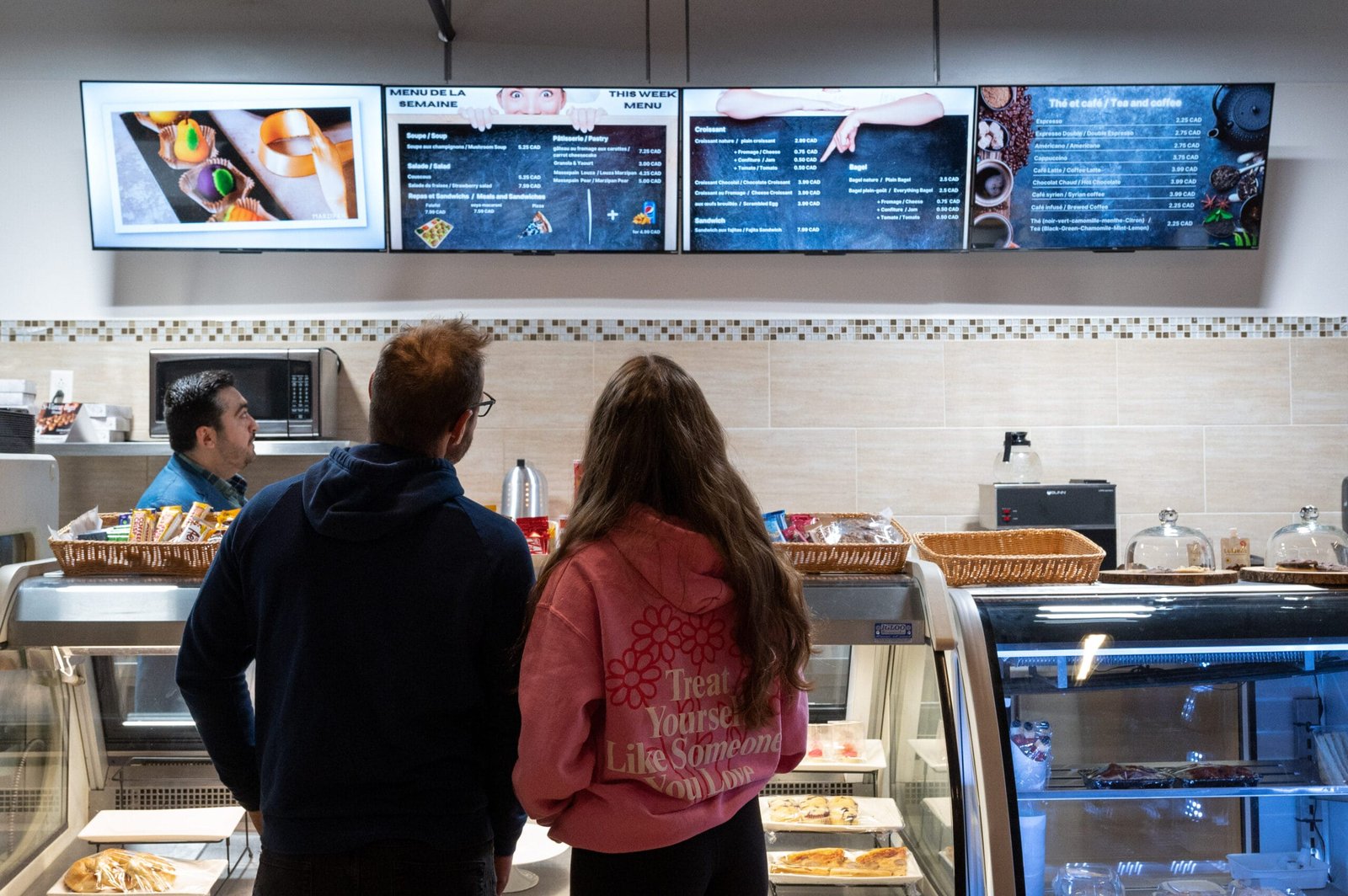 Finding Us – How did you find SignageTube?
Eman: SignageTube was available on Google apps where I tested almost all applications in the market and found SignageTube easy, efficient, and cheaper than any other solution in the market.
Your Restaurant Digital Menu Board Solution – Can you tell us how you solved the problem while using our software? What did our software let you do that you couldn't before?
Eman: I was looking for a solution that is easy to use to keep my menu up to date. My coffee shop is in a business office building where employees around the area want to have new items every day. So PresentationPoint with the SignageTube was the right solution for me.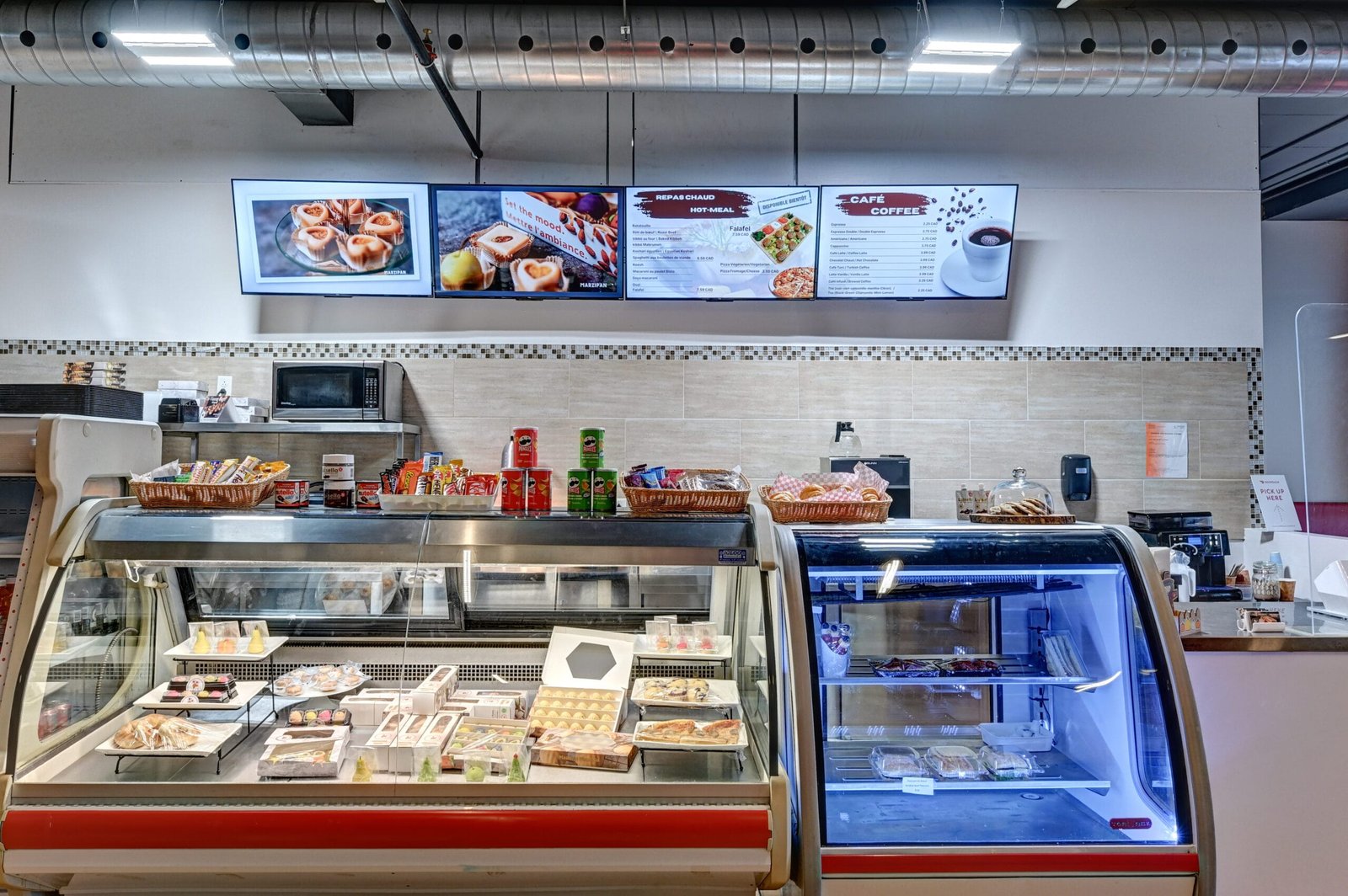 Support
– Did you have an occasion to contact our support team? What was your experience with our support?
Eman: No, the application was easy and simple. I would say thank you for your support and for giving me this opportunity to tell you more about my business.
Results – What are the results now that you have your system up and running?
Eman: I'm able to update my menu at any time I want.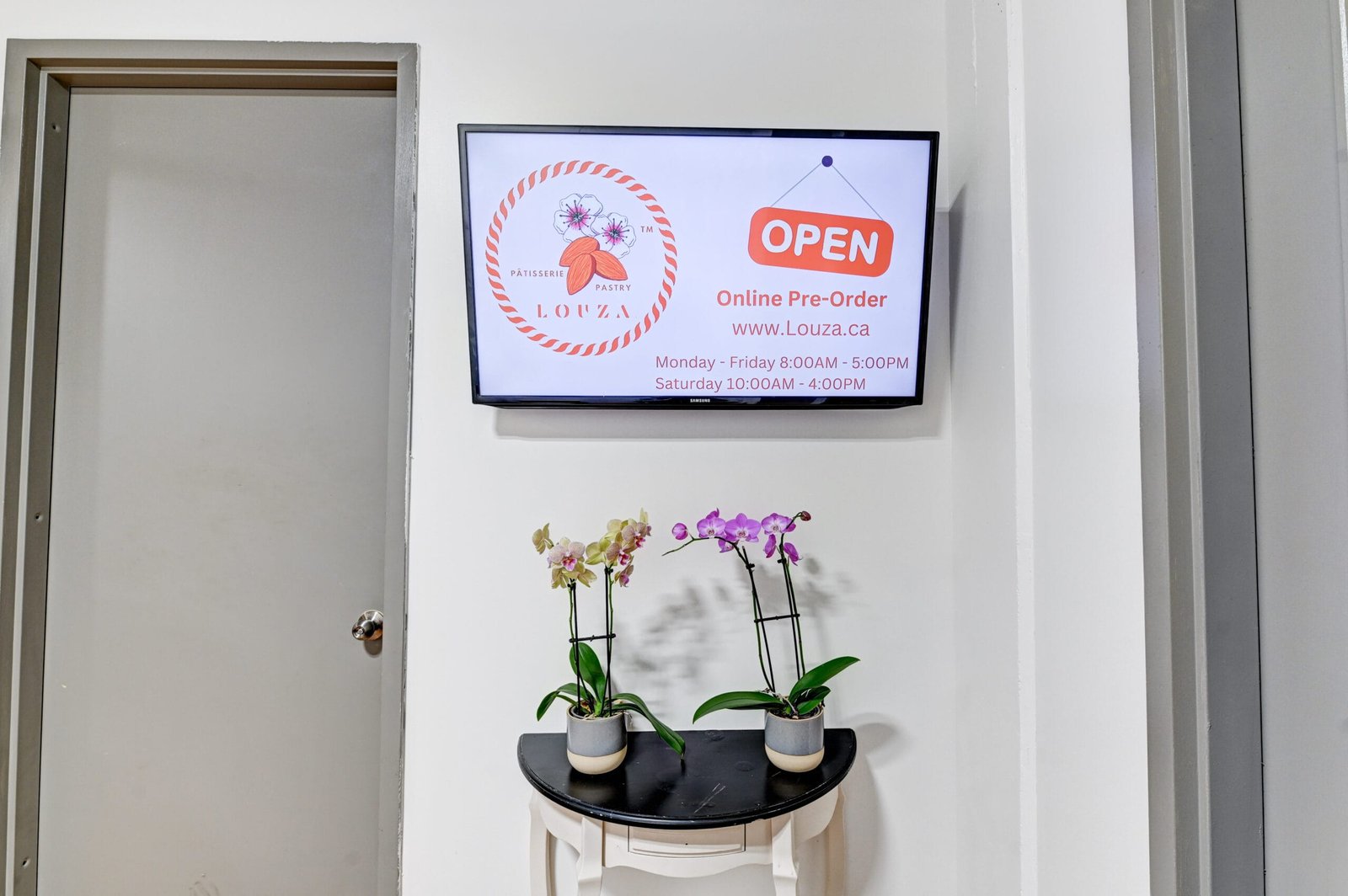 Want to create your own restaurant digital signage menu board?
Free SignageTube Account
Sign up for your account below to see how cloud-based digital signage can help your business, organization or facility.