Everywhere you look, digital signage screens are popping up. Banks, restaurants, waiting rooms, government facilities, and factory floors are all using this new technology to keep their employees and customers informed. Lets have a look at how many companies and organizations are problem solving using digital signage.
Scenario #1 Response to Competitors
Assume we are a fast food chain that has 100's of restaurants spread out across the country. Each restaurant has 4 screens where we display menus, pricing and nutrition facts. A competitor chain has no screens or electric signage at all. They use traditional printed menu boards.
All of the sudden, our competitor starts a new media campaign where they promote a menu combination that is almost identical to the best-selling combo that we are selling. Everyone in the management feels, "They are attacking us!" So we have to fight back.
We start designing a new PowerPoint presentation where we emphasize more that WE have the ORIGINAL combo and that our ingredients are more fresh and unique and that all others are just pale imitations. To test it, we launch a "2 for the price of 1" campaign. The presentation is designed and approved within 2 hours and we update our SignageTube (our web-based digital signage software) playlist to render the advertising and immediately send out this to all our 100s of restaurants across the country within minutes.
So an aggressive attack from our competitor was killed before it could gain traction. That competitor did a well-considered and planned attack, but we were able to answer back within a couple of hours, and destroyed all the work that other company did – all because we were able to react more quickly using our digital signage software.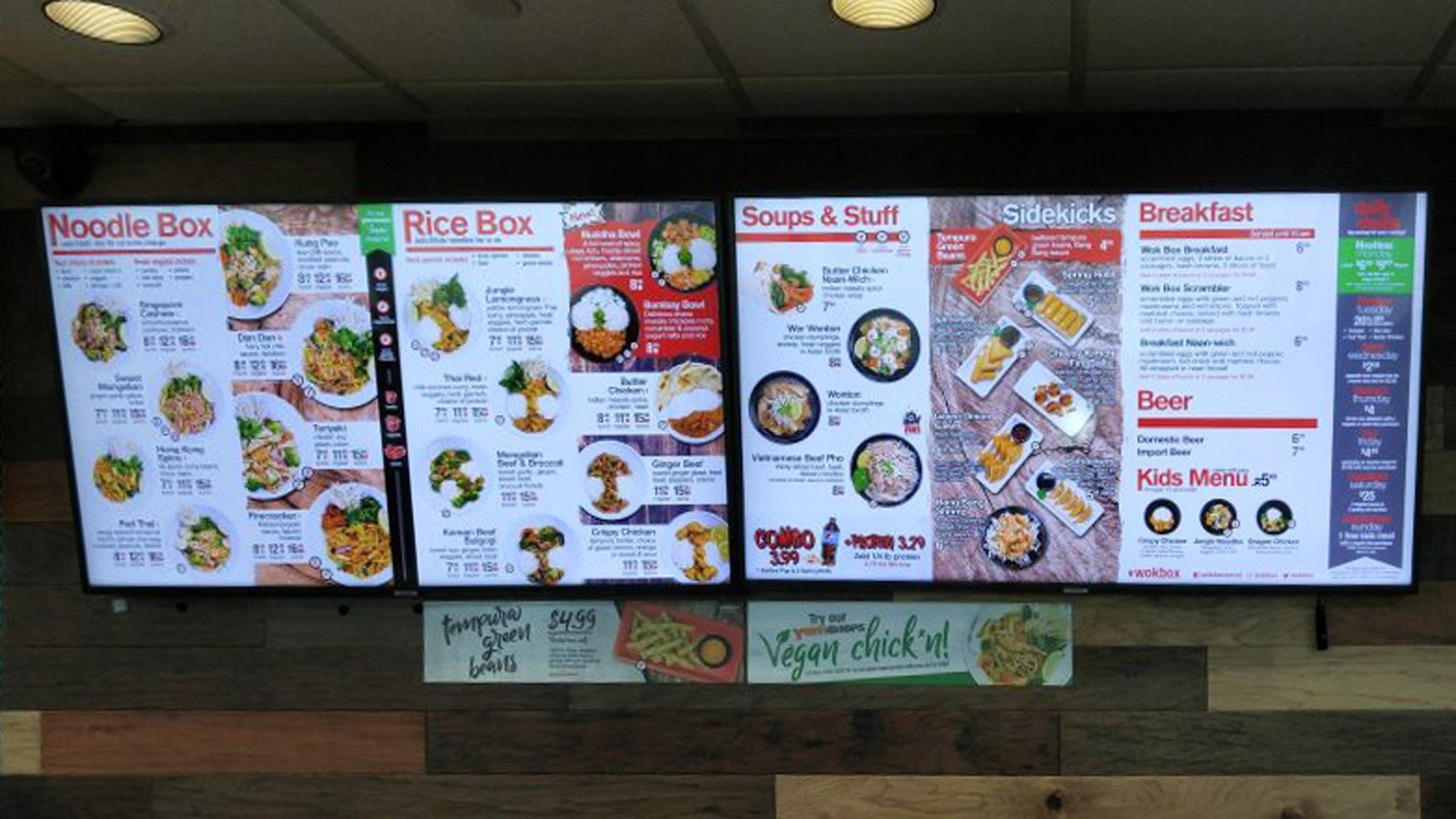 Scenario #2: Human Resources Messaging
A young HR manager wants to use new technology to spread messages and news to the workfloor. In the old days, we would use a paper memos or letter distribution and you would end up with a mailbox full of papers from various sources that most people be ignored.
The HR manager wants to use digital signage in the facility to show of company news, safety messages or other announcements when it happens. He uses SignageTube to schedule and show the messages on multiple screens in the building. The messages are shown in common areas, waiting rooms, meeting rooms, office hallways, the cafeteria, lounges or even at different office locations across the nation. His goal is that everyone sees the messages so that they are informed and talk with colleagues about the news and targets etc. That results in more interest in the productivity and performance of the company, and a better work-atmosphere. Win-win for everyone.
Scenario #3: Ripening Fruit
A shop owner of a grocery store wants to promote the fruits and vegetables that are slow-selling or need to be sold because of the best-before date. So he looks at his stock and he sees that he has a very large stock of strawberries he will have to trash soon. He has the option to do nothing and throw a majority of his stock away. Or he can use his digital signage to show a large yellow banner with a discounted price focus on the ripe strawberries, offering a special price and showing several great mouth-watering desserts using strawberries.
Problem Solving using Digital Signage
Digital signage gives you an excellent tool for solving problems because:
We are all compelled to look at TV screens and monitors. Our eyes are drawn in by the changing imagry and movement.
Unlike static signs, you can make signage changes and deploy your changes around the world in mere minutes.
Instead of difficult graphics programs, you can easily edit your digital signage using PowerPoint and SignageTube.
You can use and schedule your digital signage to quickly respond to changing circumstances, local events, holidays, seasons or even the time of the day.
Whether you own a single retail store, or manage 1000's of locations around the world, digital signage is a key component to effective communcation with your customers, employees and stakeholders.
SignageTube is a cloud-based digital signage system compatible with PowerPoint. SignageTube was created by PresentationPoint who has been a world leader in data-driven presentations and digital signage for over 21 years. Their clients include NASA, SpaceX, Boeing, Sony, The New York Stock Exchange and many other major global companies. Find out more at SignageTube.com.