Your lobby is the first thing your visitors and potential customers see when they enter your office and as all savvy business owners know, first impressions are key. A welcome screen does more than, well, welcome your visitors. With the help of digital signage, it can engage and impress your customers, streamline your internal operations and help you grow your brand, making it into the next big thing.
Digital signage welcome screens are becoming more and more popular. They are a great way to keep your visitors in the loop and help them find their way around your office, all while saving you time, money and a lot of headaches compared to traditional signage. A TV screen displaying a clock or the appointments can do wonders for perceived wait time and make customer experience all that better.
Benefits of a Digital Office Welcome Screen
Digital welcome screens are a fantastic way to liven up your office lobby. The majority of traditional lobby signs are static and don't allow for much interaction. Digital signs, on the other hand, are dynamic and adaptable. You can easily display any type of content – web pages through directories to news feeds or PowerPoint presentations. Fixing any errors or updating the content is easier than a breeze, and so is adapting the type of content to your particular audience at a specific time of the day.
What's more, as more and more businesses are looking into digital signage, digital welcome screens are becoming an office necessity. Having a digital sign to welcome your visitors can enhance the atmosphere of your office, giving it a more modern look. With the right software, you can even transform your lobby display into a digital concierge, showing your visitors things they can do in or around the office.
Studies have shown that digital signage is times more engaging than traditional signage, particularly because it's dynamic. Digital welcome screens are not only a cost-effective way to inform and educate your visitors or minimize perceived wait times, but they can greatly enhance customer experience. No one enjoys waiting in a lobby and fair enough, smartphones may make the wait somewhat better, but digital signage are great at entertaining your visitors while they wait for their appointment. You can tailor your welcome screen to the type of services you offer – health advice for a medical office, for instance, or financial tips in the lobby of a bank. This will not only help your customers pass the time more quickly but will also do wonders for your brand credibility.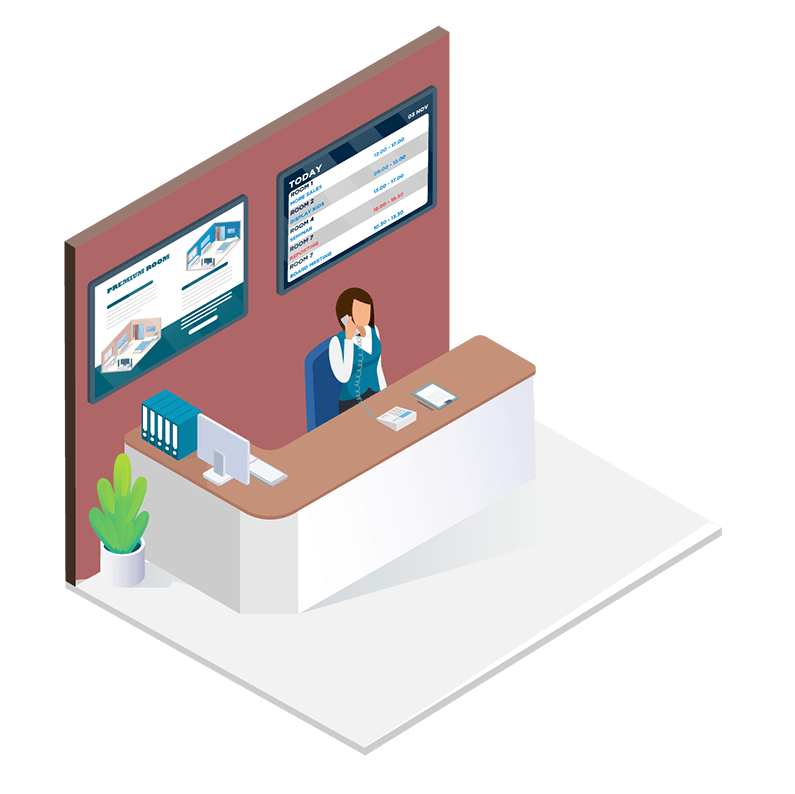 Speaking of brands, digital signage is a fantastic way to grow your business. Digital welcome screens can help you gain exposure because your brand's name and logo will remain in your customers' minds for longer. The screens will also give your office a unique, modern look that is sure to get people talking about your brand.
Digital welcome screens are a great way to modernize the appearance of your office, all while keeping your visitors in the loop and giving them precisely the type of fantastic customer experience that turns them into your most loyal clients!
Sign up for a free SignageTube account and try it out.
Free SignageTube Account
Sign up for your account below to see how cloud-based digital signage can help your business, organization or facility.