To operate  SignageTube you will always use the web application to upload and schedule your files. And for sure you will also have at least 1 player or screen where you send your media files too.
To install the SignageTube Player, go to your account at SignageTube, and click the Downloads link in the left menu.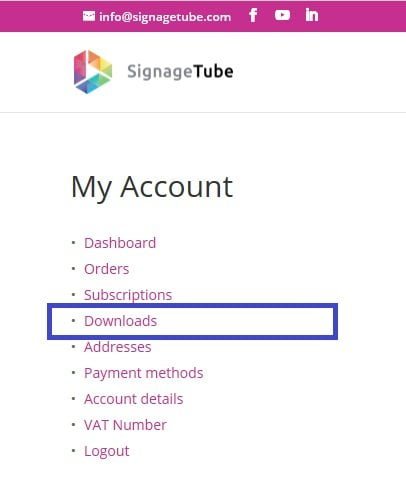 Download your SignageTube Player
Click the CLICK HERE link of the SignageTube Player that you want to install.
(screenshot of windows download section)
Install SignageTube Player
Best is to install the SignageTube Player with administrative rights because we need to configure the auto-logon to the computer as well.
Right click the setup and choose to Run as administrator. Follow the steps of the installation wizard. See how it works in the video below.
Free SignageTube Account
Sign up for your account below to see how cloud-based digital signage can help your business, organization or facility.