Recently, digital screens have become of the most cost-effective advertising media for any business – from startups to the big brands. They are an affordable alternative for brands aiming to establish a presence in the market and gain awareness on a meagre advertising budget. Hotel digital signage provides amazing opportunities for hotels to engage guests and visitors with their facilities and events.
Hotel Digital Signage Engages the Audience
The reason why hotel digital signage has become so popular is that it engages the audience in a much more effective way than static signage. With the use of moving images, catchy graphics and the ability to display dynamic messages, signage screens look exciting, up-to-date, and enchanting. The advertising copy can be in still picture or video format and through the use of near field communication, brands can engage consumers through interactive adverts that encourage the use of using QR codes, playing games, and solving puzzles.
At SignageTube, our digital signage in the cloud service is a flexible medium that allows brands to display their advertisement, company news and announcements in a creative and captivating way. Suitable and useful for all brands and businesses, this digital signage in the cloud service is an excellent alternative for everyone because of its efficacy in fostering engagement and interactivity with consumers.
Environmental: Digital instead of Paper
Another advantage to the use of digital signage instead of paper signs is that digital signage in the cloud can be updated at will by remote control while paper signs require physical replacement and the personnel has to be at the sites of the paper signs to change them. In addition to all the merits above, digital signage in the cloud service requires no paper or paint, and is obviously more environmentally friendly than traditional signs.
So, how can hotels and the hospitality industry benefit from the plethora of advantages that hotel digital signage in the cloud has to offer?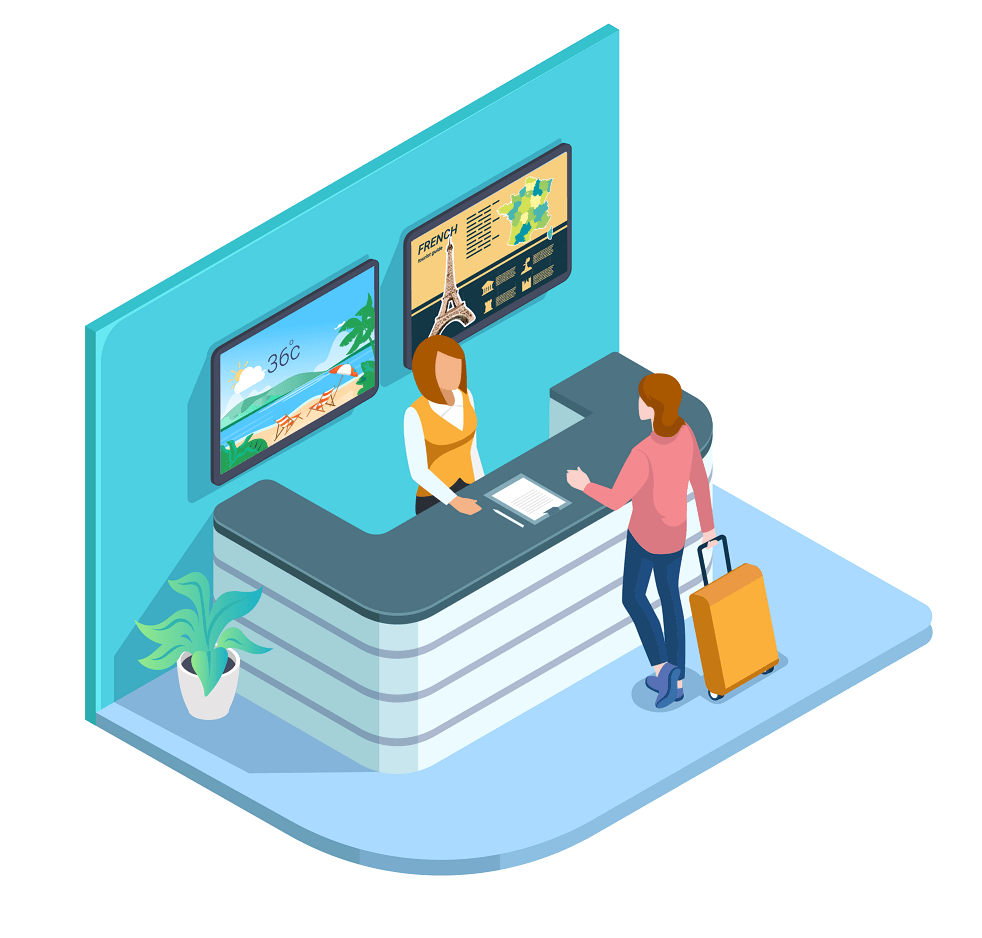 The use of digital signage displays in hotels are boundless as the screens can be integrated throughout the building for several purposes.
Way-Finding using Hotel Digital Signage
Beyond the lobby, hotel digital signage can be used in meeting rooms for corporate presentations, for displaying hotel check-out time signs or used in the elevator for displaying routes and directions for navigation and easy wayfinding. They can also be used to inform guests of everything they need to know about the hotel, such as hotel amenities, conference room schedule, flight information and even weather forecast. This ultimately improves guest experience, customer satisfaction and increases revenue.
Inform
Another useful application of hotel digital signage in the cloud is readerboards. Readerboards are usually located behind the front desk to display additional important information for hotel guests. Information typically displayed on readerboards includes local events and announcements, flight information, weather or regional and national news.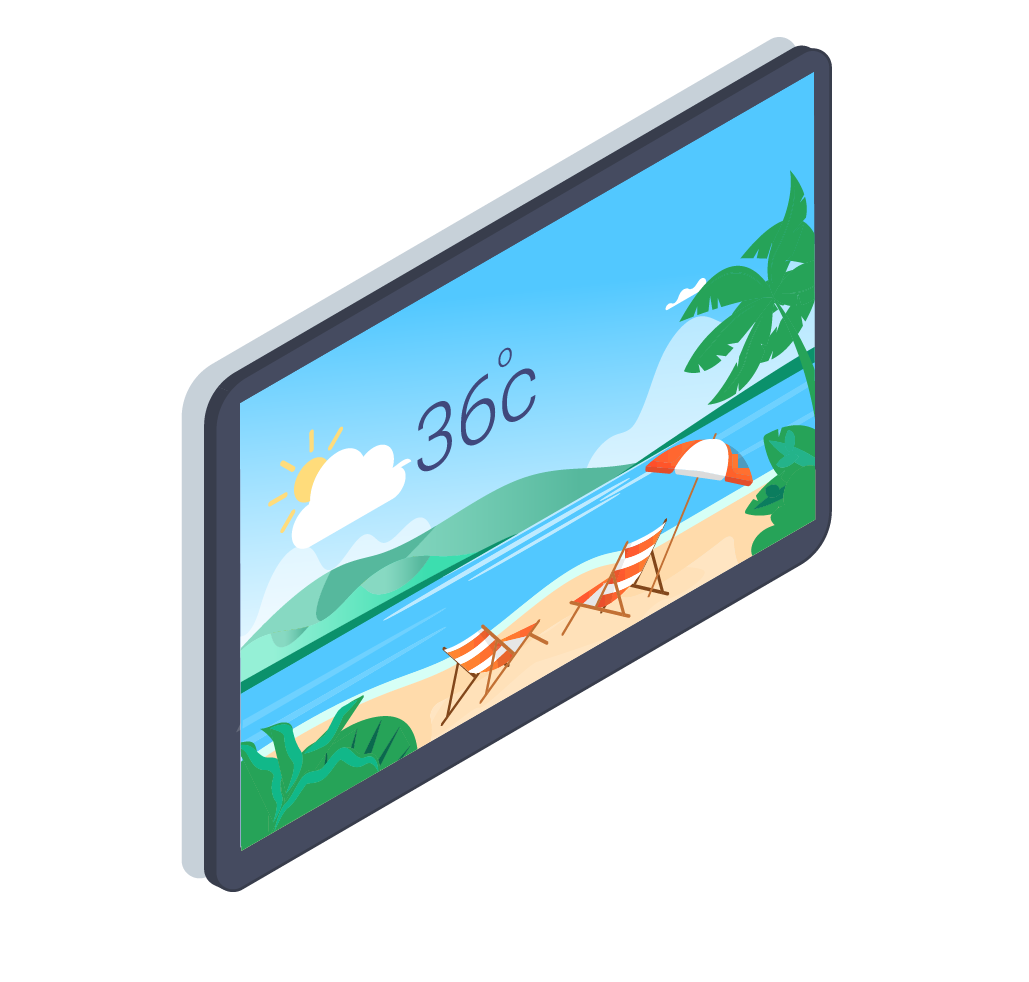 More than for use in advertising, with hotel digital signage in the cloud service, the hotel can also use these displays as a means to keep guests up-to-date with real-time information like events, news and local happenings, and even help direct them to their destination.
With our digital signage in the cloud service at SignageTube, we can propel your hospitality business to the next level by providing you with the aforementioned digital signage services and so much more.
Free SignageTube Account
Sign up for your account below to see how cloud-based digital signage can help your business, organization or facility.