In modern times, innovation has really changed the face of many sectors of the world and healthcare isn't left out. Digital signage has helped the healthcare centers provide their patients and customers with the best experience ever with the technologies and concepts that come with it.
Digital signage is a strategically arranged media display screen that can be used in specific areas to assist the healthcare workers, give patient a good office experience, while also enhancing their health with an awesome environment. This innovation has numerous advantages that will benefit the staff, the patients, and the healthcare establishment as a whole, but we highlight a few most important here:
Benefits derived by Healthcare for using Digital Signage
Benefits for the Staff
1. Makes Work Easier for the Staff
Digital signage helps ease stress off staff, as it can be used for schedule display. This way, healthcare center staff can know what to be doing at some particular period of time, thereby making it possible to manage their time well and relieve stress.
2. Promotes Healthy Internal Communication and also Encourages Staff
A well planned digital signage can pass message across the staff and allow them to know their schedules, duties, and instructions. These also reduce their labor and empowers them to do better.
3. Help Circulate Emergency Information
Technology makes things easier and these media screens can be used to quickly pass round emergency information in the hospital if need be.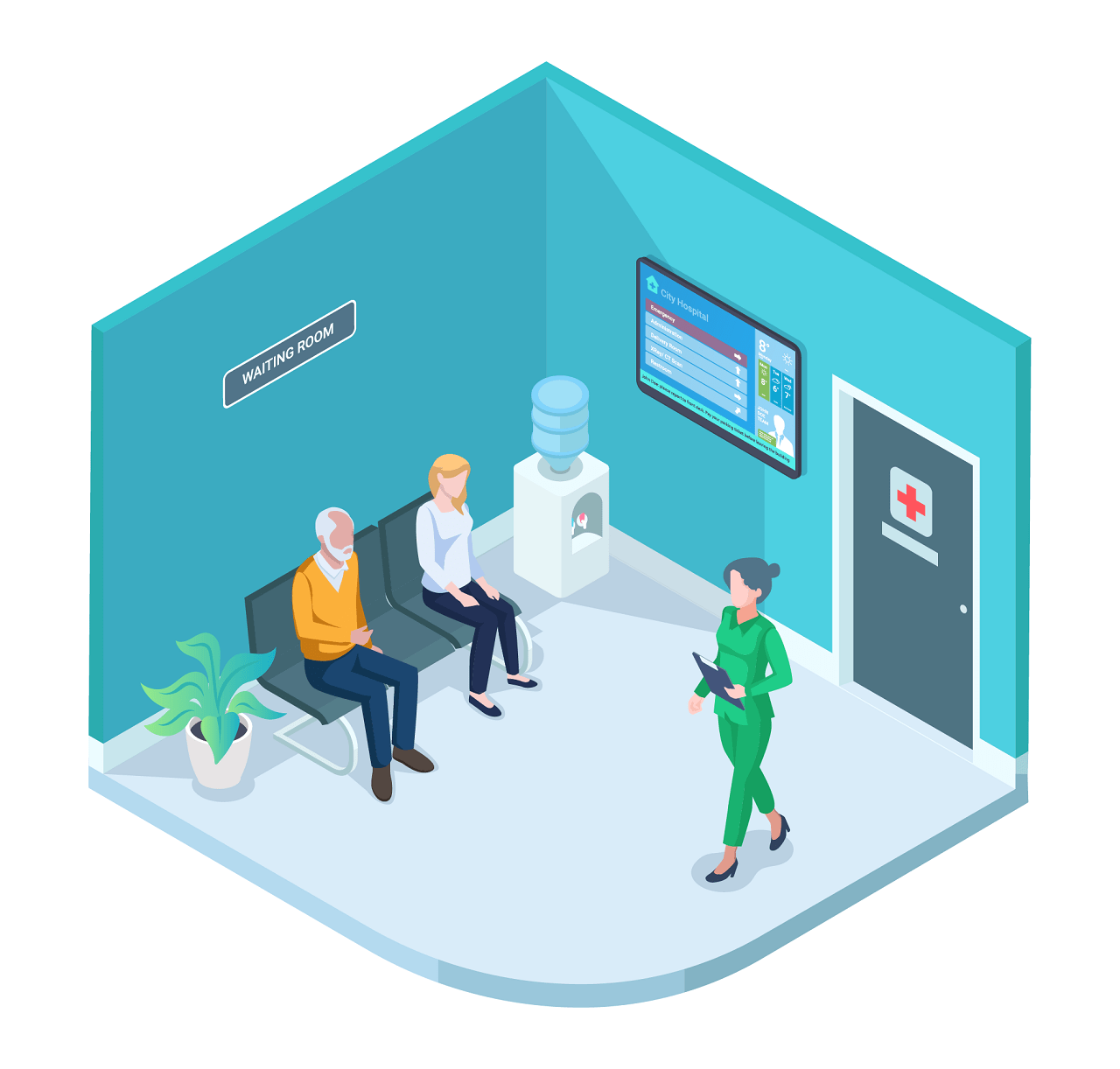 Benefits for the Patients
1. Makes "Wait Time" Enjoyable
Digitally signage in the cloud that is in the waiting room is very vital. A media screen showing nice videos will engage the crowd and make them forget they are waiting.
2. Serves as Health Enlightening Medium
Through this digital signage, vital health information, ranging from precautions tips, history about illness, treatment methods, etc., are passed to the patients.
3. Serves as a GPS to the patients
The healthcare centers are places sure to have many persons visiting, thus putting this digital signage in the cloud is a must, to avoid confusion in the walkway. Using this technology, patients easily locate their way.
4. Promotes Patients-Staff Relationship
This technology helps the patients know personally the staff handling their health issues. It is a very necessary thing to know the person administering health tips and drugs to you.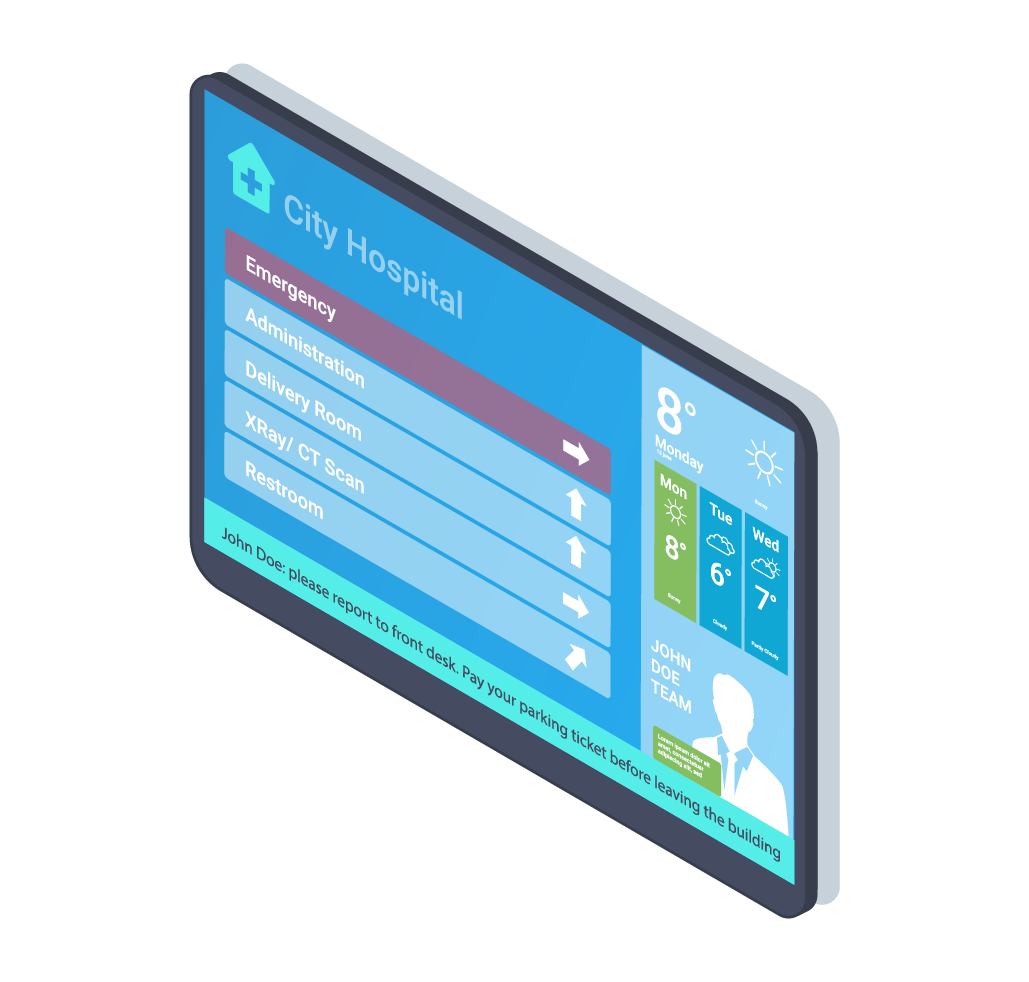 Benefits to Healthcare Services
1. Serves as a Marketing Medium for Healthcare Centers
Hospitals and other healthcare centers can make use of this digital signage to directly advert and promote their products and services through on-screen messages, thereby replacing or supporting other conventional marketing strategies.
2. Gives a Healthcare Brand Uniqueness
Digital technologies like private label TV and also signage wraps that are specifically made for the brand distinguish it from the other. This only adds positive traits to the brand and makes it a force to reckon within the healthcare industry.
Conclusion
Digital signage in the cloud and other applications is very beneficiary as we have seen, and the good thing about this innovation is that it is very easy to install, very cheap and consumes less time to use.
Therefore, whether it is a video screen, private label TV, a digital portal, engaging kiosks, etc, digital signage is sure to make the healthcare center look attractive while it also reduces costs for the center, gives workers nice working experience and enhances customers experience and satisfaction.
Free SignageTube Account
Sign up for your account below to see how cloud-based digital signage can help your business, organization or facility.