Sometimes, tragedy strikes – and most times, unexpectedly. Accidents, pandemics and emergency situations such as an earthquake or fire, a biohazard, a school shooter or a terrorist attack can disrupt the normal way of life, harm or kill people, cause chaos and panic. It can happen anytime to anyone anywhere. Sadly, nobody can really tell who the next victim may be – you, your organization or school, or even the people who are dear to you. This is why emergency situations such as a fire outbreak or raging pandemic requires proactive measures and intelligent reactive strategies and an emergency alert system in order to keep people out of harm's way.
Many years ago, communication media during emergencies were very limited: fire alarms, radio announcements and several other analog means were used to warn, alert and guide people to safety. However, today, the options are numerous. Electronic media such as text/email alerts, and other contemporary technologies now exist for communications and publicity. One of such notable technologies that come in handy during the periods of emergency situations is an emergency alert system based on digital signage in the cloud technology.
Emergency Alert System in the Cloud Technology is Effective in Emergency Situations
Consequent to the digitization mega-trend, people have become used to viewing digital screens for education, information, and entertainment. So far, digital signs have been very effective communication media due to several reasons, the most notable of them is that the human brain processes multimedia content faster than text, because the ears can catch the sound and the eyes can pick up the animations. This is why the digital signage in the cloud service has become widely accepted in the business and corporate world for advertising and publicity.
During emergency situations, such as a terrorist attack, a fire outbreak, a raging epidemic or natural disasters such as earthquake, tornadoes and rainstorms, a cloud-based digital signage emergency alert system can be an excellent tool to ensure safety and avert danger. With digital signage in the cloud systems, government-owned institutions, parastatals, and private organizations can provide professional tips in times of epidemic, give directions to a safe zone in a crisis, alert people about a dangerous location, or advise them to remain where they are to avoid further mishap.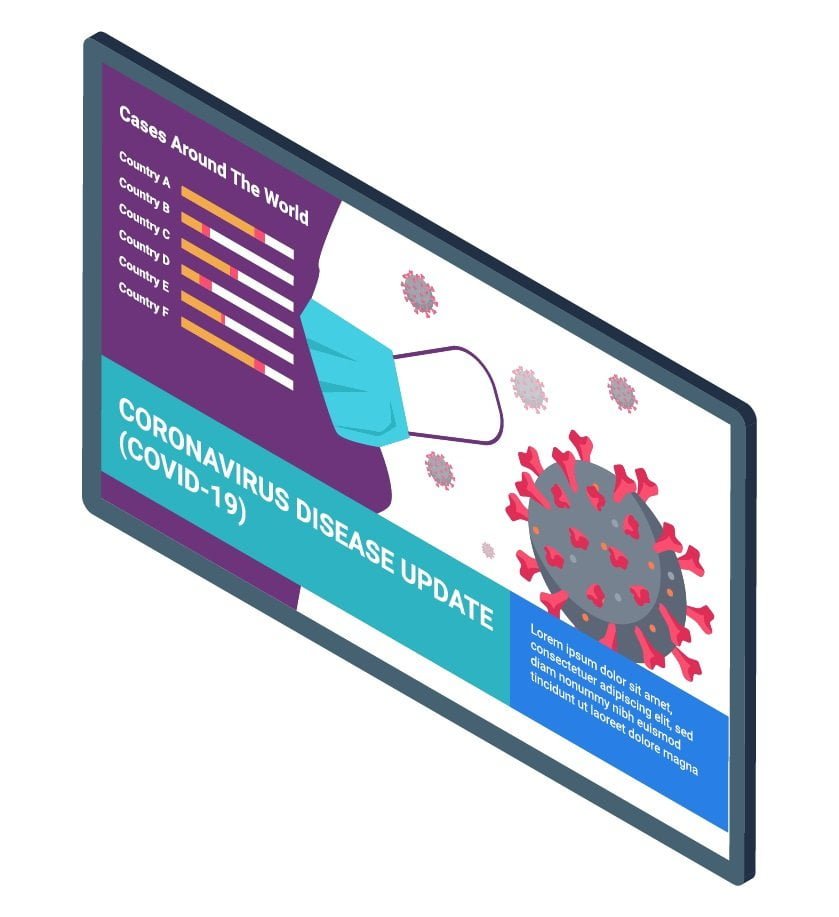 Emergency Alert System in the Cloud Allows the Speedy Management of Emergency Situations
Since the technology is cloud-based, the content can be managed or updated on any internet-enabled device such as a smartphone, laptop or tablet. Real-time updates, guidelines, and instructions can be pushed to the digital screens no matter where you are. Since the emergency alert system in the cloud are connected to a central network, all or each of those boards can be updated even remotely in a couple of clicks or taps.
Emergency Alert System in the Cloud Offers Flexibility during Emergency Situations
In some emergency situations such as natural disasters, viral disease outbreaks or epidemic, you might need to get tailored and targeted information out to different people, especially across different locations. With an emergency alert system in the cloud technology, you can send tailored information such as newly reported cases, to each screen in their separate locations so as to ensure the safety of everyone. Whichever content you need to push to inform, warn or alert people during an emergency situation, an emergency alert system based on cloud-based digital signage is the solution you need.