Today, both consumer TVs and commercial display monitors are used in digital signage in the cloud campaigns. No doubt, consumer TVs are very different from professional or commercial display monitors which are strictly designed for businesses, advertising and marketing operations, but it can be sometimes difficult to tell if a display is a consumer TV or a digital signage in the cloud monitor by just looking at it, as there are differences between the two that are beyond their external appearance.
Concerning digital signage in the cloud service, what motivates businesses to choose one display over the other, and why should you decide to pick one over the other? The answers to these germane questions are answered as follows.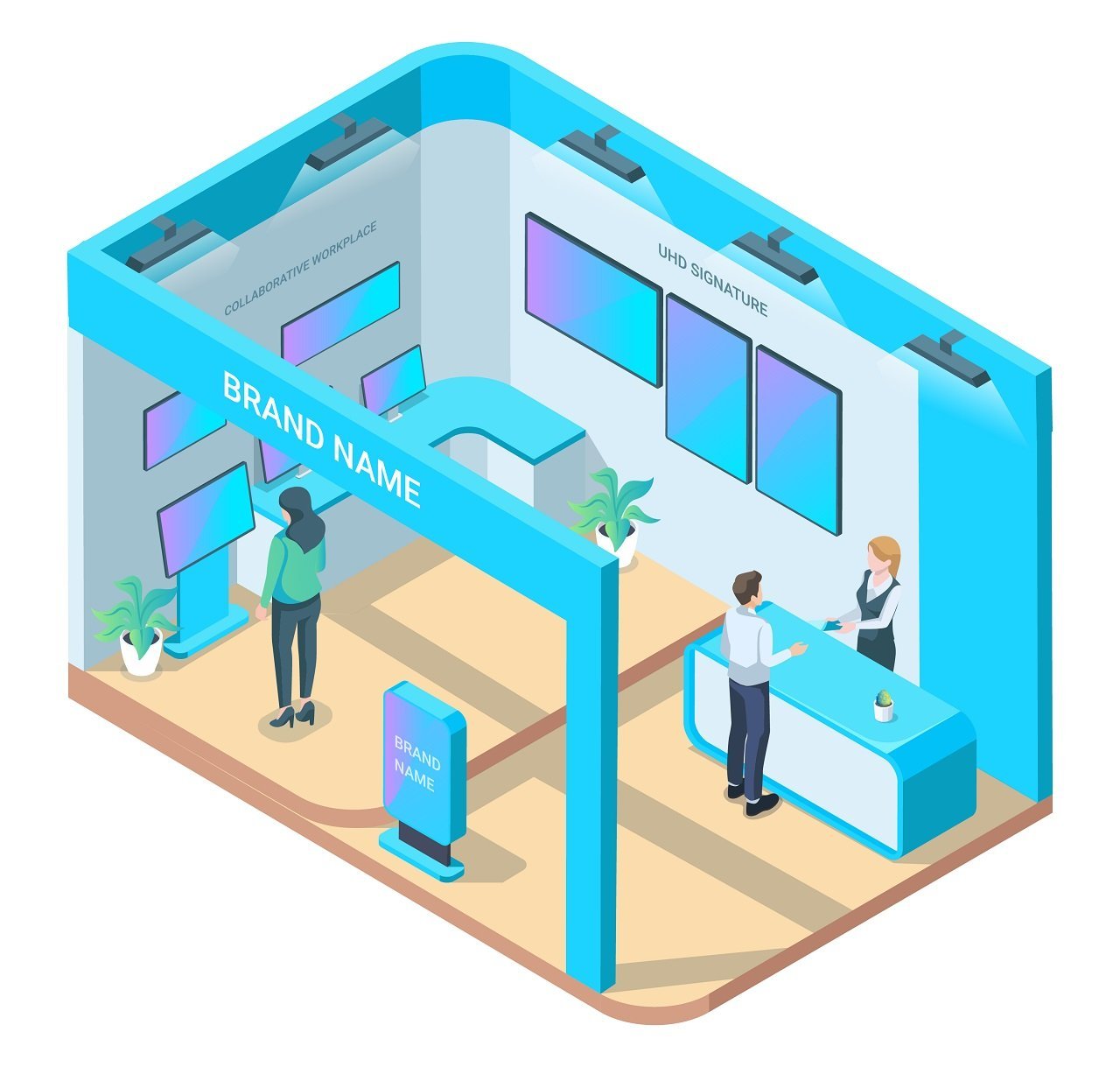 What Exactly is a Consumer TV?
Generally, a consumer TV or consumer display is mainly designed for home usage by consumers. These are the TV brands you see while browsing the home entertainment section of your local electronics store.
Consumer TVs vs. Digital Signage Monitors
Usually, the preference of businesses for one to the other is a function of budget and the scope of the digital signage in the cloud project, and most times, not necessarily about whether the client is a consumer or business.
So, what makes consumer TVs different from specialized digital signage displays?
Brightness and Display Versatility
By default, most digital signage monitors come with screens that are up to 10 times brighter than those of traditional televisions. Additionally, unlike consumer TVs, digital signage monitors have anti-glare technology for optimal viewing experience. This becomes necessary as digital signage in the cloud screens mostly have to be used outdoors in direct sunlight or sometimes indoors in environments with bright fluorescent luminosity.
It's important to note that the average home is unlikely to have the same luminance that are typically seen in commercial spaces. This is why TVs designed for use at home often appear dull and difficult to read in bright outdoor environments. When it comes to deploying digital signage in the cloud screens, you should know that bright  displays are more visually appealing to your viewers, easier to see, and are better suited for your advertising and marketing campaigns.
Furthermore, regular TVs are better suited for landscape mode only. But in most cases, you'll need digital signage in the cloud boards that can be viewed in both landscape or portrait modes. Even though you could simply turn your TV on its side to get this done, but since a TV's vents aren't designed to work in that position, the extra heat often shortens the life of the TV. Normally,  TVs are designed for an average uptime of eight hours a day, but your digital signage in the cloud monitors will most likely be in use all day for several days of the week. It is also worth noting that regular TV's warranty only covers home use and will not be replaced if worn by commercial use such as in digital signage in the cloud service.
However, when you choose digital signage monitors for your commercial campaigns, you can be assured that the monitors are adequately vented, are well suited for use in either portrait or landscape position, and most importantly come with a warranty for commercial use.
Design and Function
When you use consumer televisions for your business campaigns, the thick plastic frames and the manufacturer logos on consumer TVs can prevent you from creating a sleek aesthetic to go with your campaigns.
While regular TVs are designed to be fixed in a point with minimal movement, digital signage monitors, on the other hand, are designed to be more rugged and more durable than standard TVs. Manufacturers often make these monitors with mobility in view and aware that many digital signs will be touched by a lot of people per day. That's why digital signage monitors come with  thinner frames, fingerprint-resistant screens and removable logos.
Free SignageTube Account
Sign up for your account below to see how cloud-based digital signage can help your business, organization or facility.