From being just a building housing retail merchants and food courts, shopping malls have evolved into full-fledged entertainment complexes featuring large cinema theaters, amusement parks, gymnasiums, fashion retailers and so many more. In an effort to attract new customers, shopping malls are now focused on creating innovations to facilitate and enhance shopping experiences so customers can keep coming back. That's where shopping malls powered by digital signage in the cloud service lead the race.
Nowadays, shopping malls have become one-stop access points for brands catering to consumer's every single need. Hence, the tight competition in the retail market has necessitated the need for innovative technologies like digital signage in the cloud, LED displays and augmented reality – which have recently become powerful tools to increase patronage and facilitate customer experience as they shop.
How Can Shopping Malls Benefit From Digital Signage in the Cloud Service?
Digital signage in the cloud is an innovative technology that facilitates the advertisement of products in an engaging and captivating manner that presents an unambiguous and distinct picture of the product and a vivid description the product. Don't let the long nomenclature throw you – digital signage in the cloud is one of the easiest, fastest and most effective communication media you can ever employ for your shopping mall. Amidst its many advantages, the digital signage in the cloud service helps your shop to entice customers and bring more people through the doors of your store, so you can upsell more products and create a more customer-friendly environment for buyers to shop in.
Research has shown that 80% of customers have entered a store because they saw captivating digital signs. Not just that, 40% of shoppers have also admitted that seeing digital signages can influence their purchasing decisions especially if they display relevant product information close to the point of purchase. This is why the retail market has become the fastest growing application area of digital signage services.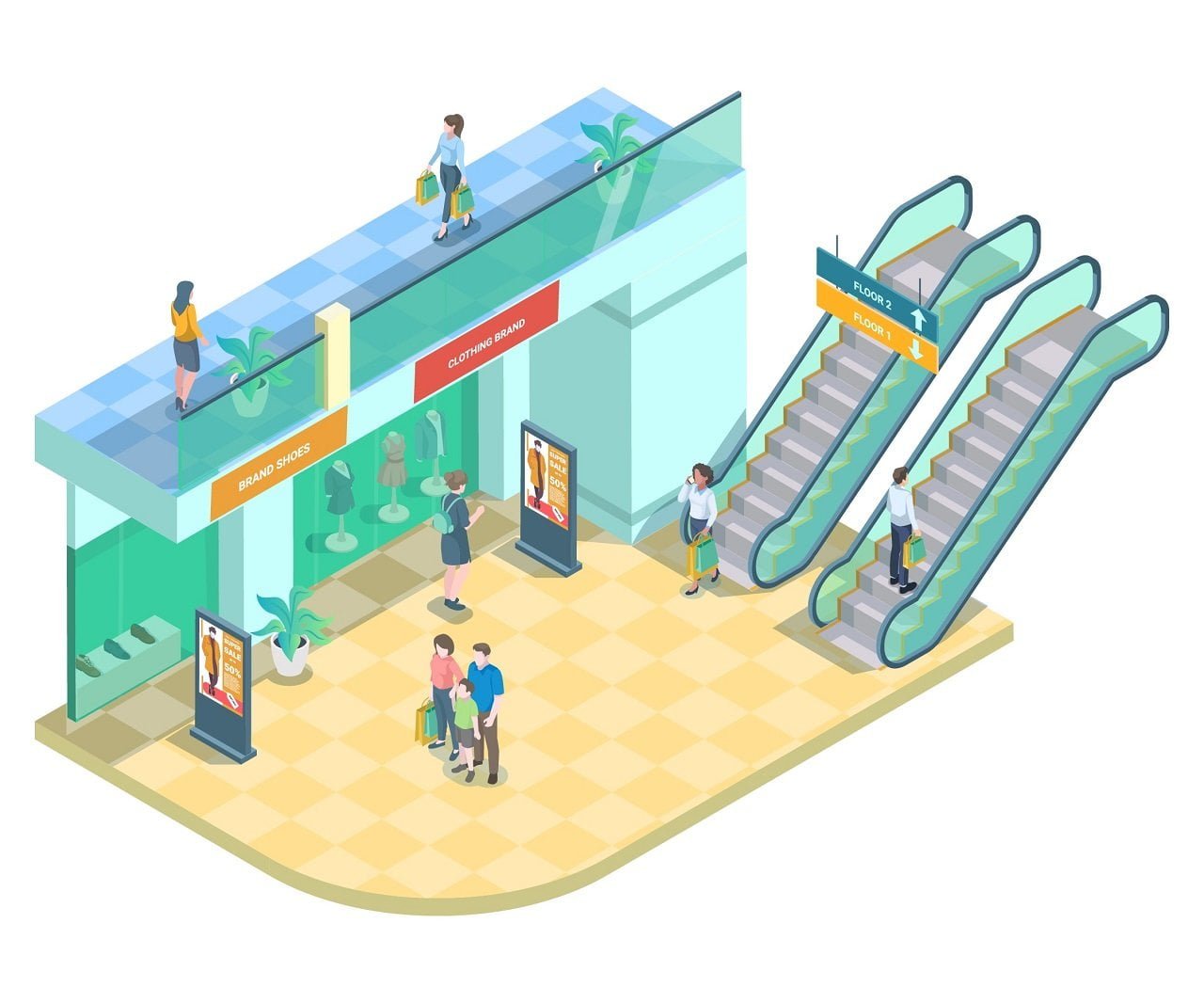 How Can Shopping Malls Apply Digital Signage?
Digital signage in the cloud is a versatile service with a variety of applications in the retail industry. No doubt, space has always been a major constraint in the retail environment, but with the use of lightweight ultra-slim digital displays, you won't have to worry about space consumption as they only occupy minimal area. These colorful displays improve the store ambience and are also useful for broadcasting promotional messages. Further applications of digital signage in the cloud displays are detailed below.
Sharing Important Notices
By using digital signage in the cloud service, mall owners can share essential on-demand information with shoppers and prospective customers. For example, you can use the digital signage in the cloud service to announce the commissioning of a new store, new offers and promotions and other upcoming mall events. However, the use of digital signs is not limited to the aforementioned alone – you can also give product maintenance tips, weather updates, motivational quotes, health and safety information and several other stuff to keep shoppers informed and entertained.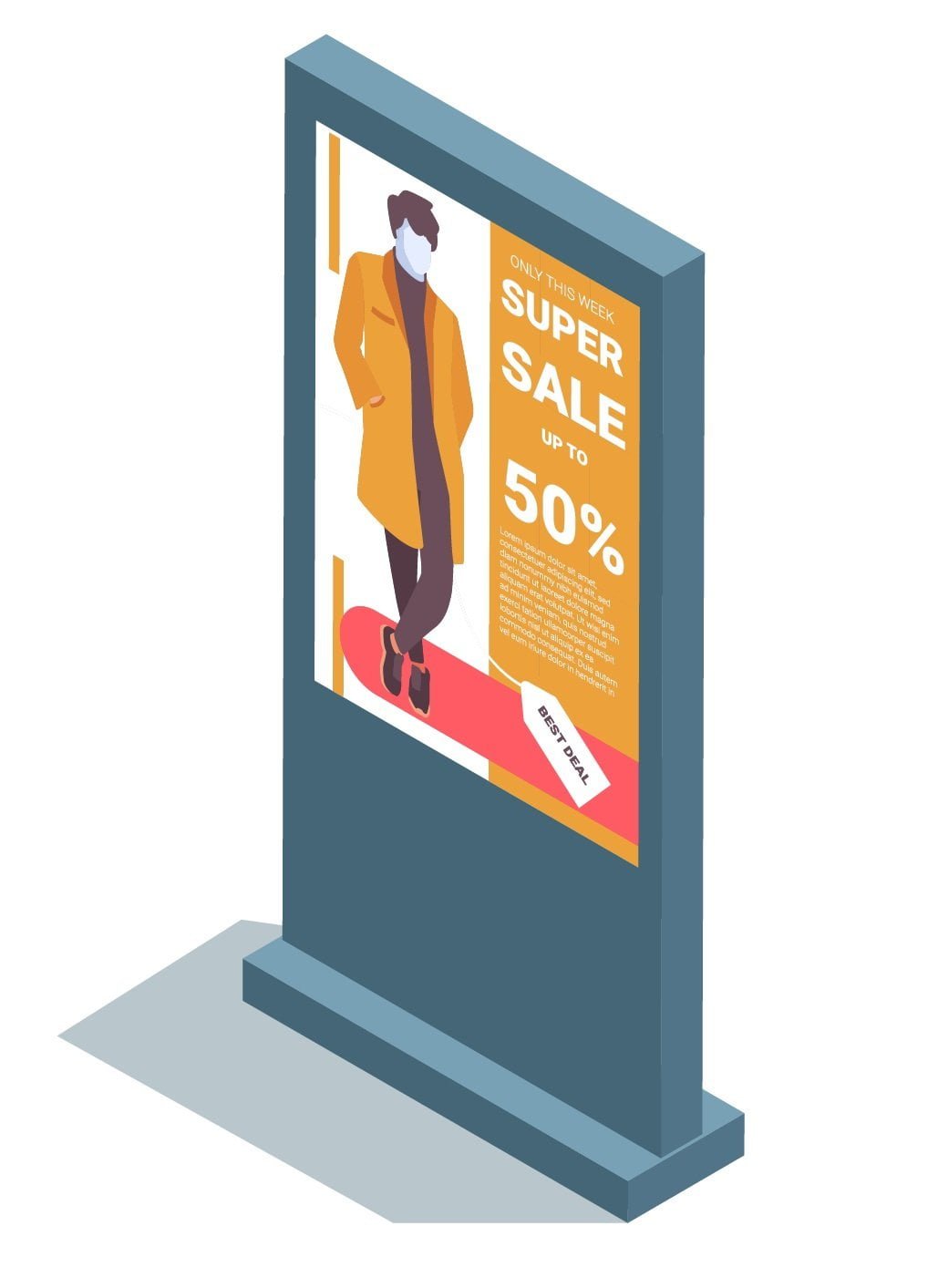 Mall Digital Directories
With digital signage in the cloud service, you can create a dynamic and catchy digital mall directories. Mall owners can install a series of free-standing and/or wall-mounted screens to serve as digital directories at their mall's entrance and other strategic locations so visitors can find their way around the center.
With a digital directory, you can offer shoppers important information about the location of stores in the mall, highlight current sale promotions and publicize other valuable customer-centric announcements and notifications.
Furthermore, a digital mall directory also provides an opportunity to generate more revenue. As a mall owner, you can sell advertising spots on the sign to your tenants. Definitely, a digital directory for your mall is an innovative way towards improving the shopping experience and the turnovers of the stores in the mall.
Free SignageTube Account
Sign up for your account below to see how cloud-based digital signage can help your business, organization or facility.