​The goal of retail business revolves around catching the attention of potential customers. From the glass store windows to the beautiful exhibitions and colorful lights, everything is strategically placed to attract shoppers and entice them subliminally. And that's where the digital signage in the cloud comes in handy – it's a surefire attention-grabber. Because of the aesthetics and dynamism of the contents it offers, digital signage in the cloud can help your retail business increase purchases and attract more customers to your store. But how exactly can digital signage in the cloud bring more customers to your retail business? Check out some of the merits of using digital signage in the cloud service for your retail business.
Generate More Traffic
A great benefit of retail digital signage in the cloud lies in its ability to drive people into your store. We live in a screen-obsessed world – we are naturally attracted to screens, and they capture our attention. Statistics show that 80% of customers have entered a store because of a captivating digital sign. That's a huge number of shoppers who may have walked past the store if there was no signage. Recently, the retail business has become one of the fastest growing markets adopting digital signage and to stay ahead of your rivals, starting early is important.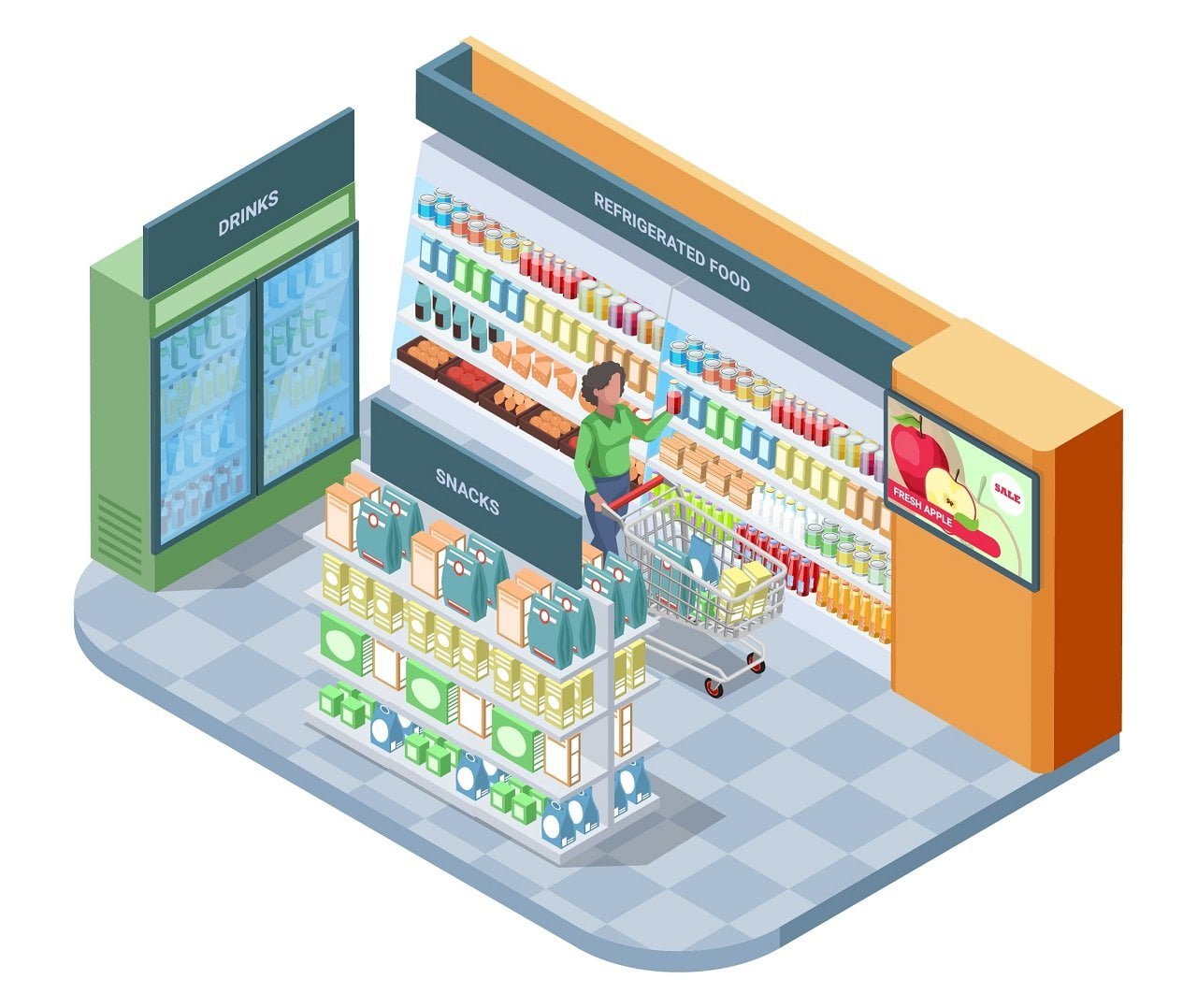 Repurpose Social Media Content
In retail, the influence of social media in influencing and enticing shoppers cannot be overstated. However, creating engaging social media content, rolling it out and getting people to like it can be quite tasking. But with digital signage in the cloud service, repurposing social media content and get it out to your audience becomes easier. For example, with Twitter, Instagram or any other multi-channel social media dashboard, you can select just your feed, hashtag or phrase to show a live stream of your contents. This gives you a competitive edge against your rivals who are all online and help you place your content right under your customers' noses.
Increase Purchasing Decisions
Research shows that offering relevant product information near the point of purchase can also increase purchasing decisions. This is definitely a good case for investing in digital signage in the cloud screens for your retail store. A strategically-positioned screen next to your products, showing all of the information about where the material is from, how the material is sourced, relevant product reviews and even offer recommendations and promote add-on accessories could make the difference and sway the customers to your side.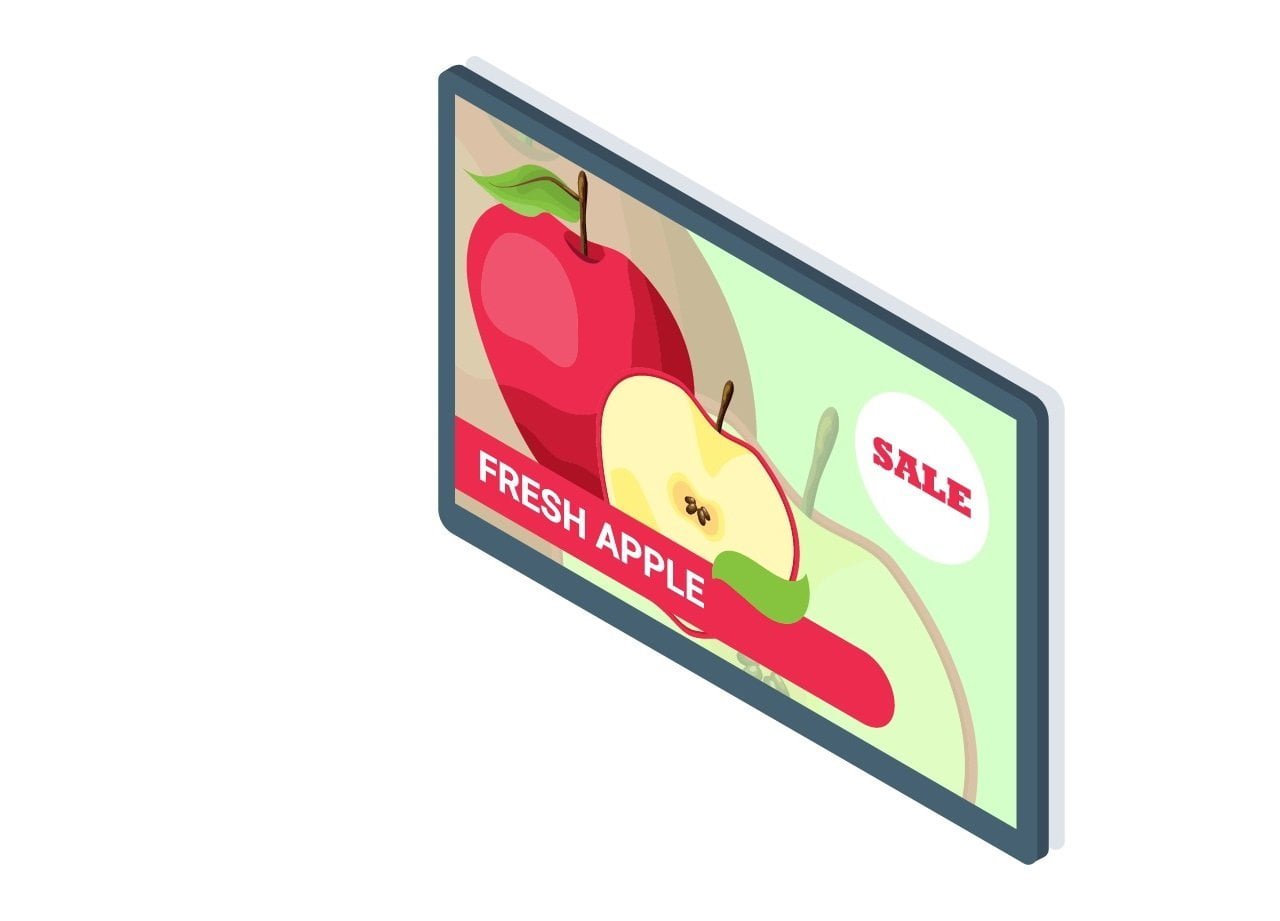 Increase Sales
Digital signage in the cloud screens are important guides that can entice your customers and direct them to your store. Consequently, this helps your retail business to increase sales as customers feel confident in their shopping decisions. In the retail business, digital signage in the cloud service can be used to direct customers to specific products or sale points, upsell items, or even give emergency information. This reduces staff costs and enables shoppers to be in charge of their own sales experience. Coupled with the fact that digital signage screens can be updated in real-time. When it's easy to update the content of your store's signage, you can change the physical layout as often as you want to suit your business needs.
Make Products More Available
Using digital signage in the cloud service is an excellent way to catalog your products and items so you can rightly adjust your stock to other external factors. These external factors may include the weather or what's trending. For example, you may display a stock of your fur coats collection for the winter and your fancy summer wears once it's summer time. Furthermore, you may run a countdown on the number of your amazing exclusive items and ongoing jumbo deals so you can increase demand while in the moment.
Free SignageTube Account
Sign up for your account below to see how cloud-based digital signage can help your business, organization or facility.