Elderly ones deserve the best treatment and services in a care home. There are so many ways to achieve quality treatment. But one effective means is the use of high quality care home signage. Digital signage screens are popular in clinics and hospitals for conveying relevant information. Using these displays in eldercare and care homes is a great innovation in modernizing the system. Here's how digital signage can help the eldercare and care homes: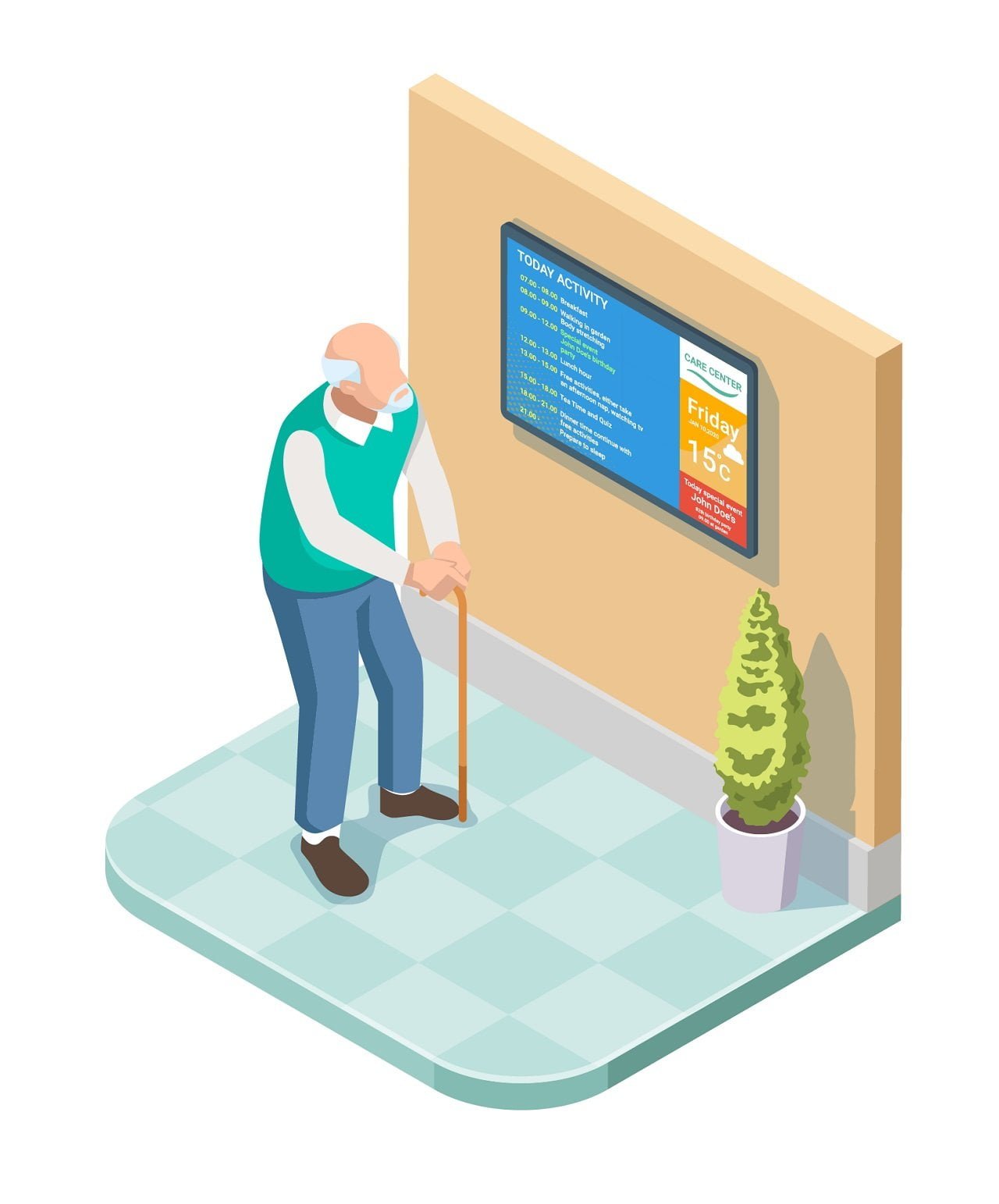 Benefits of Digital Care Home Signage to Residents
Well-being Encouragement
It is pretty difficult to reach out to an audience that is not so mobile. Sometimes, elders in these care homes do suffers from bad hearing. This means that care homes have to prioritize visual communication. Digital care home signage in the cloud can help elderly care homes to effectively cater to patients.
Although patients will be encouraged by their doctors to carry out mobility exercises, there are other ways to improve patients. Digital signage in care homes can display videos or images that will guide the elderly in their daily routines.
Digital care home signage in the cloud also has a huge role to play in dementia care. It's quite difficult to care for dementia patients because of memory loss. Displays can serve as visual reminders to help the daily life of elderly citizens in care homes with dementia. Visual displays can help them recollect details about their loved ones. Be sure to put a slideshow that displays images of family members in the room of a patient.
Entertainment and Company using  Digital Care Home Signage
Digital care home signage in the enhances patient care through the provision of a form of entertainment. In care homes, it's a routine for residents to battle over TV remotes. Besides, residents are from different walks of life with unique interests. To entertain the elderly, why not use digital screens to display interesting videos, news feeds, and games? Digital signage can also movie trailers for film nights, food menus, and many more. These displays can shape the experience of residents.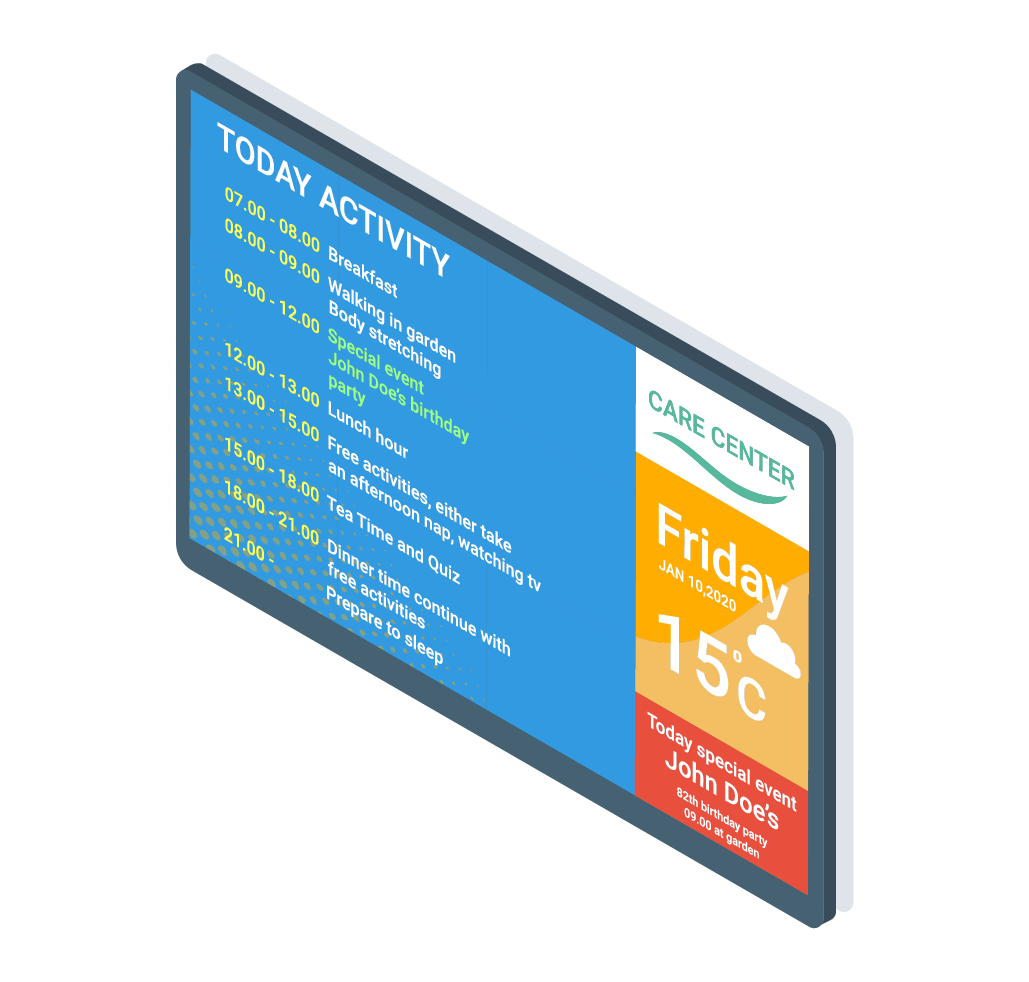 Staff Communication using Digital Care Home Signage
The benefits of digital care home signage in the cloud in elderly care and care homes are not limited to residents. Fitting these screens in work areas, staff break-rooms, and lounges will help you communicate effectively with employees. Digital signage will display hourly task schedules to ensure the smooth running of the day's job. It informs the staff about their responsibilities and improves the structure of work.
Significantly, digital signage can also display relevant medical information regarding emergency and handling patients. It will also aid the smooth transition in shift change-overs. Screens can convey instructions for those starting their night shift and leave them with details of the day. All these boost the confidence of staff and ensures the smooth running of activities in care homes.
Digital Care Home Signage Guides Visitors
Digital care home signage in the cloud can also assist eldercare and care home visitors. Visiting loved ones in homes may not be a pleasant experience for some. Besides, it's not every time visitors can see relatives. So, care homes must give visitors a memorable and stress-free experience. Generally, digital signage in homes can improve the experience by sharing wayfinding or wayfaring information. Use screens to display directions around the care home, especially if the facility is a large one.
Digital signage could also convey welcome messages in the reception and share hygiene information including the need for visitors to wash their hands. Displays can also advertise upcoming events in care homes like trips and raffle competitions. This reduces the cost of printing posters and fliers when an event is about to happen.
Free SignageTube Account
Sign up for your account below to see how cloud-based digital signage can help your business, organization or facility.