An industry predicted to hit an excess of $20 billion by 2020, digital signage is here to stay. Digital signage is found in almost any place of business – retail shops and shopping centers, restaurants, banks, healthcare centers and more – and its versatility, flexibility, and affordability are amongst the key reasons for its popularity. Digital signs can inform a store's visitors of new products or exciting services, keep them in the loop for any limited time offers or promotions, act as a 'salesperson' to entice new clients, and minimize perceived waiting times by entertaining and education – the opportunities are limitless.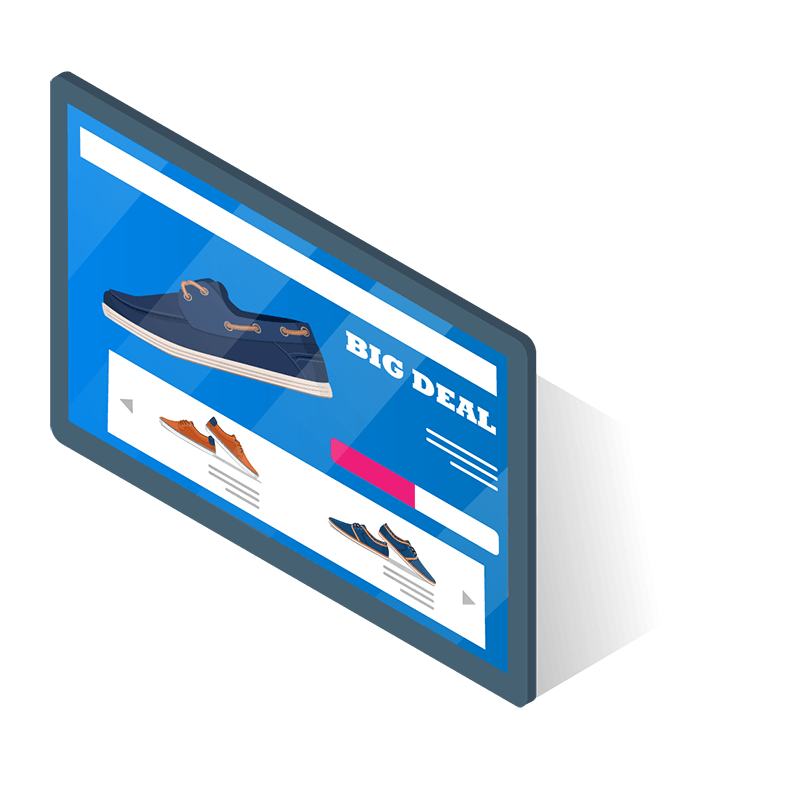 But how exactly does digital signage help a business generate more sales?
In a survey by FedEx Office, 80% of consumers admitted they have entered a store because there was a sign that caught their interest. This makes digital signage one of the most effective and influential marketing tool. With more foot traffic come more opportunities to offer your exciting products to more clients, realizing greater revenues in the process.
What's more, digital signage reinforces your brand. Studies have shown that building a loyalty to a brand rather than loyalty to a specific product or service results in much greater revenues in the long-term. Digital content entices and intrigues people, and digital signage empowers them to be an active participant in the purchase process. The results? Even a one-time visitor can become your brand's most loyal advocate!
In fact, restaurants have consistently noticed increases in their sales after introducing digital menu boards. Not surprising given that the vast majority of customers – 75% of those surveyed by Digital Signage Today – said that an easy to read menu plays a key role in their decision to attend a restaurant. What's more, digital signage makes changing your menus or introducing new specials easier than a breeze – no need to get it reprinted.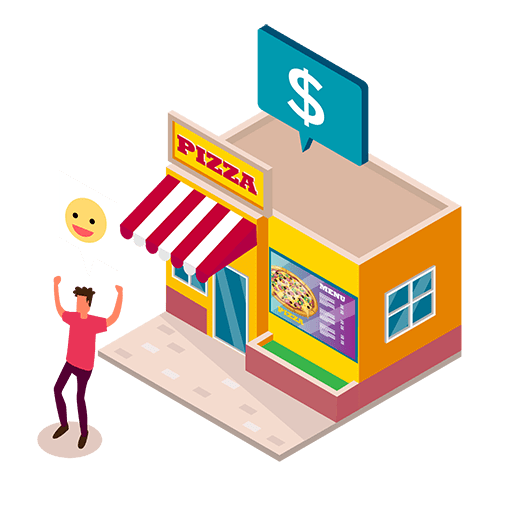 Implementing Digital menu boards along with allergy information boards can not only create a more aesthetically pleasing and efficient way of displaying the menu content, but digital menu boards typically present up to a 5% sales lift (Eclipse Digital Media). With 74% of customers saying an easy to read menu is their top priority (Digital Signage Today), Digital Signage gives the option to experiment with different menu sizing and content design without the need to get it reprinted, saving time and money.
With the cost of shop floors increasing on a constant basis, small stores are struggling to compete with larger brands. Retail digital signage can be a cost-effective solution to make your brand noticed and increase foot traffic to your store – all for a fraction of the price of traditional advertising.
The space- and cost-saving benefits aside, digital signage can help businesses generate more sales at every point of contact with their prospective customers. In a study by Lavi field, digital signage reduced perceived wait times at checkout by 35% – and since no one likes waiting in line, this also resulted in greater customer experience, brand loyalty, and potential repeat purchases.
Digital signage doesn't only inform and educate: it empowers your customers. See how SignageTube can help you revolutionize your customers' experience and see their gratitude reflected in greater sales!
Free SignageTube Account
Sign up for your account below to see how cloud-based digital signage can help your business, organization or facility.