Engage, educate and enhance your visitors' experience with SignageTube: the digital signage platform, designed for the hospitality industry.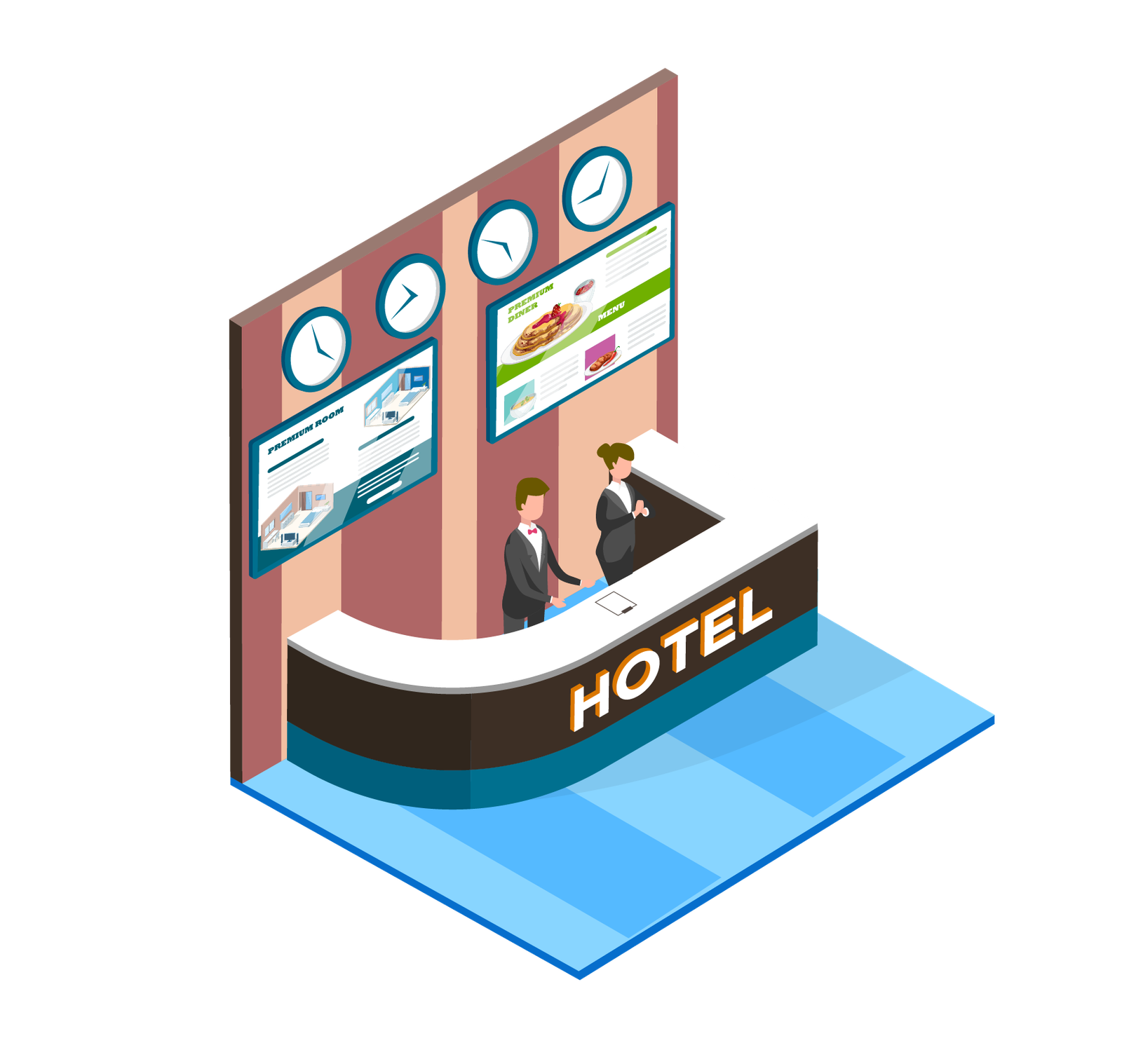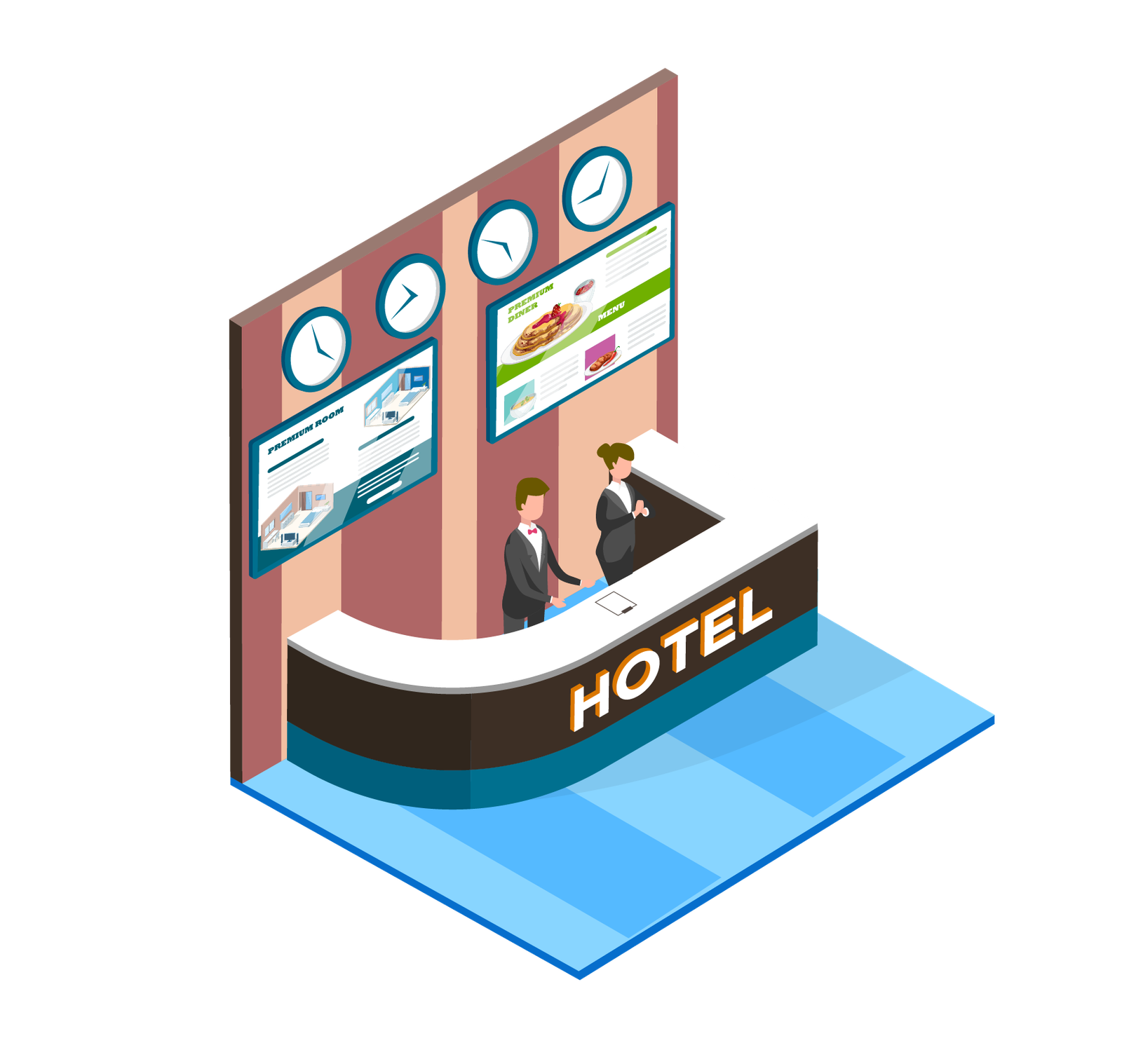 SignageTube for Hospitality
With customer demand on the rise, remaining competitive is no longer a matter of simply providing an excellent service: it's all about connecting with and engaging your visitors. Deliver essential healthcare and patient information with creative messaging displayed on screens all around the world and educate the public with minimum effort. Introduce exhibits and set visitor expectations to make it easier for them to interact with museum exhibits.
Promote services and educate patients about the care services you offer to minimize crowding and improve the patient experience. Help your visitors find their way inside the building and improve satisfaction scores with our digital signage tool that is easily incorporated into any screen.
How SignageTube works
SignageTube is a cloud-based digital platform that allows you to display your content – images, text, video and PowerPoint presentations – on televisions and remote screens around the world. Create highly targeted hospitality messages to improve your visitor experience and assign different playlist or channels to every screen by using our app.
Becoming a digital signage wizard is easier than a breeze: simply drop a video or a presentation on the screen, and SignageTube will automatically convert and distribute the files to remote screens worldwide. Educate, inspire and engage your visitors from locations in every corner of the world and keep track of what is being displayed in real-time.
Embrace the future of digital signage with SignageTube.